The tallest woman in the world shared that "the difference is not as bad as you think".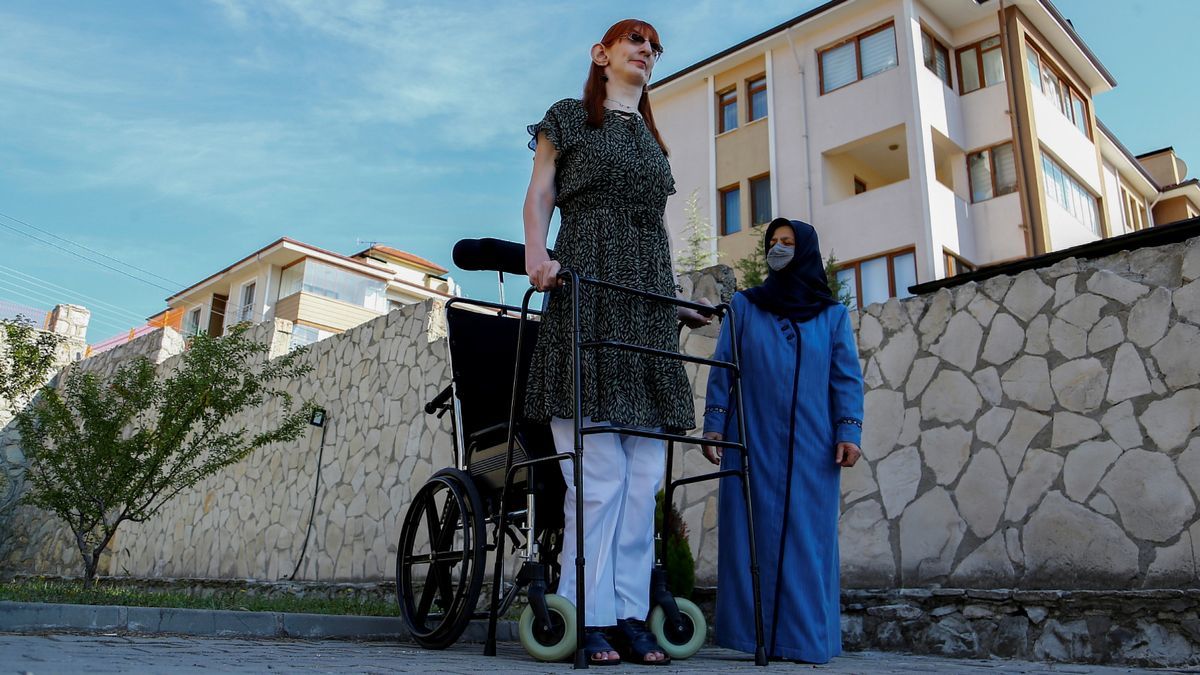 Rumeysa Gelgi and her mother. Photo: Reuters
Since birth, Rumeysa Gelgi has suffered from a rare genetic disease called Weaver syndrome, which causes her body to grow beyond normal.
The 24-year-old girl, 2.15 meters tall, has just been officially confirmed by Guinness World Records as the tallest living woman in the world.
With this height, Rumeysa has to stand up with the support of a walker. The Turkish girl shared: "The difference is not as bad as you think. It can bring you unexpected success."
The title of the tallest woman in the world is Rumeysa's second record after the world's tallest female record was set in 2014 – when she was 18 years old.
"It's an honor to welcome Rumeysa back to the book of records," said Craig Glenday, Editor-in-Chief of Guinness World Records.
"The World's Tallest Woman Alive is not a category that changes all the time, so I'm excited to share this news with the world."
Rumeysa, who is often dependent on a wheelchair or walker to get around, says she hopes to use her title to raise awareness of rare genetic disorders like Weaver syndrome, which she knows. get.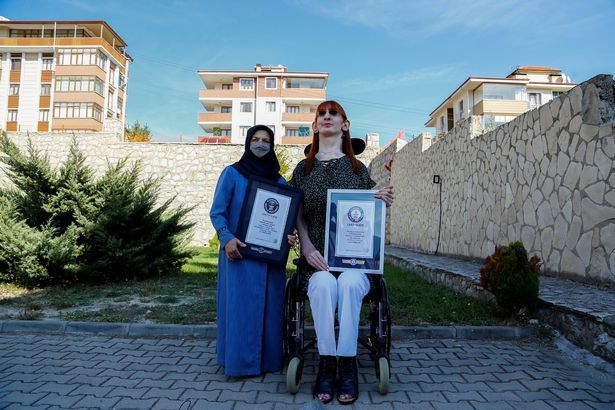 Rumeysa Gelgi has officially been recognized as the world's tallest woman alive. Photo: Reuters
"Personally, I think that differences and other things that seem like disadvantages can turn into advantages if you want and work for it. That is exactly what I did."
In 2018, the tallest man in the world – Sultan Kosen with a height of 2.51 meters is also from Turkey.
Rumeysa said she hopes to meet him one day.
Previously, the woman who was recorded as the world's tallest was Zeng Jinlian, from China. She was 2.46 meters tall but passed away in 1982.
Dang Duong (According to Mirror)

Japanese children commit suicide at a record high because of the pandemic
According to the Japanese Ministry of Education, the number of child suicides in the country is at the highest level in more than four decades.