Almost two months since taking office, US President Joe Biden still has not called Mr. Erdogan, and this is considered a worrying signal. Previously, just a few days after the 2016 US election, Mr. Trump had a phone call with Mr. Erdogan.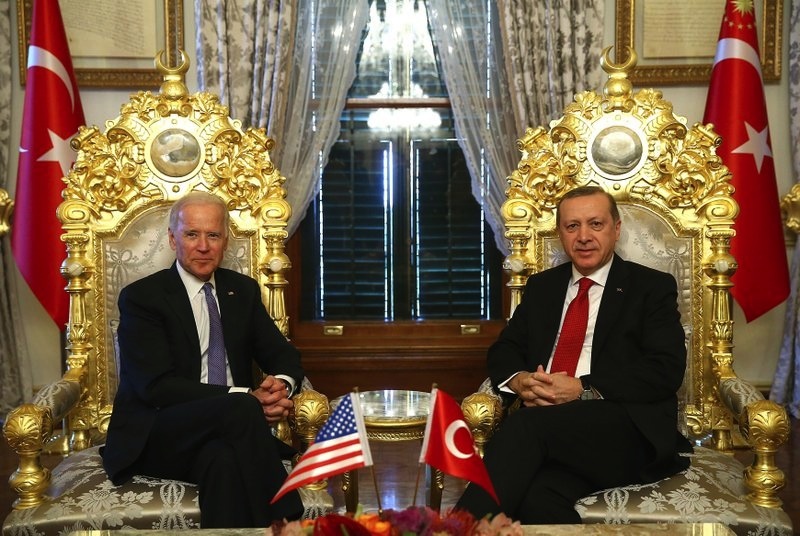 Joe Biden while serving as Vice President of the United States met with Turkish leader Recep Tayyip Erdogan in January 2016 in Istanbul. Photo: AP
Relations between Ankara and Washington – which once considered each other strategic partners – have deteriorated in recent years due to disagreements over Syria, over Turkey's cooperation with Russia and more recently over its interference. Turkish navy in the eastern Mediterranean, which US officials say is destabilizing.
Despite the tension, many in the Ankara government still hope for another four years of an administration led by President Donald Trump, because he has a personal relationship with Erdogan and does not condemn the human rights situation in Turkey. .
Biden drew criticism from Ankara after an interview with the New York Times in which he spoke of supporting the opposition in Turkey against "autocratic" President Erodgan.
According to the AP, in public statements, Turkish officials downplayed the fact that no calls were received from the White House, emphasizing that dialogue is still taking place at many other levels. However, an unnamed official revealed that President Erdogan's office was "not happy" about it.
Last week, the White House press secretary said that there are many world leaders with whom President Biden has yet to speak, and she is sure "at some point" he will call his Turkish counterpart.
With few friends remaining due to its assertive foreign policy and anti-Western rhetoric, Turkey is seeking to attract foreign investment to rescue its struggling economy. President Erdogan is trying to reach out to the United States and European countries and many other former allies to mend broken relations and end international isolation.
Proclaiming that he will restore international alliances, traditional relationships and strengthen NATO, President Biden will be interested in rebuilding relations and trying to pull Turkey out of Russia's sphere of influence. However, analysts say that it will be difficult to re-establish relations, because there are many issues on which the two countries still disagree, especially Ankara's purchase of the S-400 air defense system from Russia.
Convinced that the system poses a threat to NATO and to the US F-35 program, Washington excluded Turkey from the program, and last year sanctioned several senior officials. high in the Turkish defense industry, while suspending military export licenses.
The Turkish side argued that the Russian S-400 system (which cost the country $2.5 billion) was not a threat to NATO and repeatedly called for dialogue to solve the problem. However, Washington insists that it will not lift the embargo as long as the Russian weapons systems remain on Turkish soil.
The AP quoted Merve Tahiroglu of the Washington-based Middle East Democracy Project, as saying that it will be difficult for President Erdogan to withdraw the S-400 "because he has won such a large contract and it makes sense. for Turkey's geopolitical independence".
US military support for Kurdish fighters in Syria against the Islamic State (IS) group is also a point of contention. Turkey says it has close links to a decades-long Kurdish insurgency, and Defense Minister Hulusi Akar has said it cannot improve relations unless Washington stops this support.
The Biden administration is expected to put a stronger emphasis on democracy and human rights in Turkey than Trump. Last week, President Erdogan pledged to implement a series of reforms aimed at improving human rights, but analysts say they are unlikely to have a big impact.
Thanh Hao

Turkish president accuses US of 'attacking sovereignty'
Turkish President Tayyip Erdogan said that the US's imposition of sanctions against Ankara over the S-400 missile sale was an "attack on its sovereignty".

Turkey threatens to respond to US S-400 sanctions
The US Treasury Department has imposed sanctions on some officials and the Presidency of Defense Industries of Turkey, on the grounds that the country purchased S-400 missiles.