The island of Rhea or Île-de-Ré, off the west coast of France near La Rochelle, is a destination popular with tourists around the world for its donkeys dressed up.
Île-de-Ré is a popular summer resort for many people because of its gently sloping sandy beaches, cool water and gentle breezes. But the Poitou or Baudet du Poitou donkeys are what make the island the most unique feature.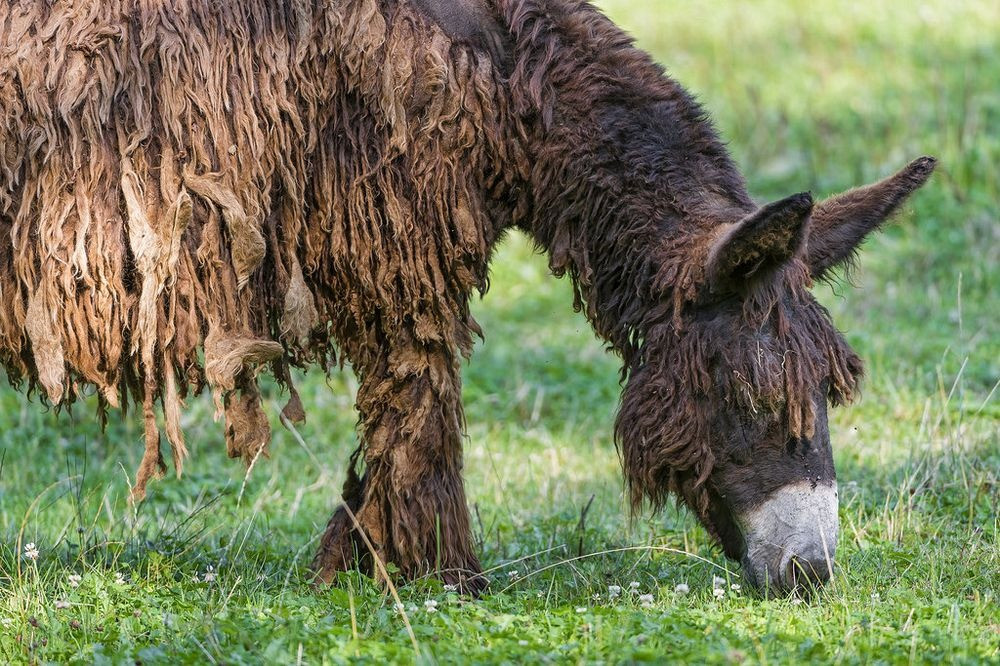 The Ile de Ré donkey originates from the Poitou region of France, they are one of the largest breeds of donkeys in the world, often used to assist workers on the island in salt production. The most striking feature of the Poitou donkey, aside from their size, is their long, shaggy coat, known as the cadanette, which further accentuates their above-average size.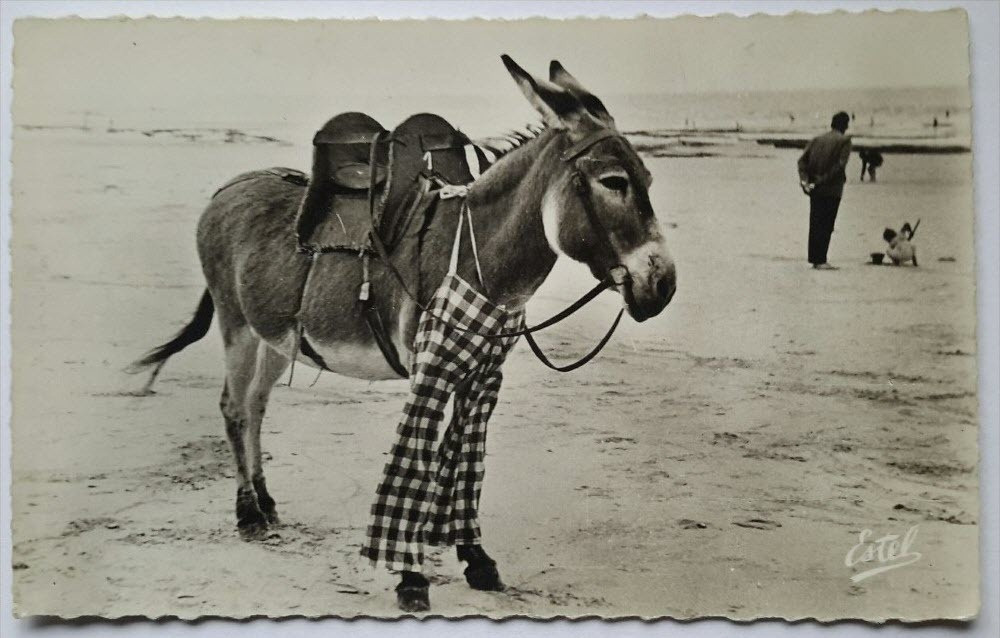 Because of their size and strength, Poitou donkeys are brought to work in the salt marshes of the Charente Maritime and in the fields, where they are regularly bitten by mosquitoes and other insects. To protect the donkeys' legs, the people of Ile de Ré devise a way to sew and dress them before sending them to work in the fields. The pants are made from old Vichy patterned curtain fabric in red or gray stripes. From here, the donkeys are affectionately known by the locals as "Anes en Culotte" or "donkeys in pajamas".
Today, the Poitou donkeys in Ile de Ré no longer have to work in the salt fields but still wear pants to attract tourists.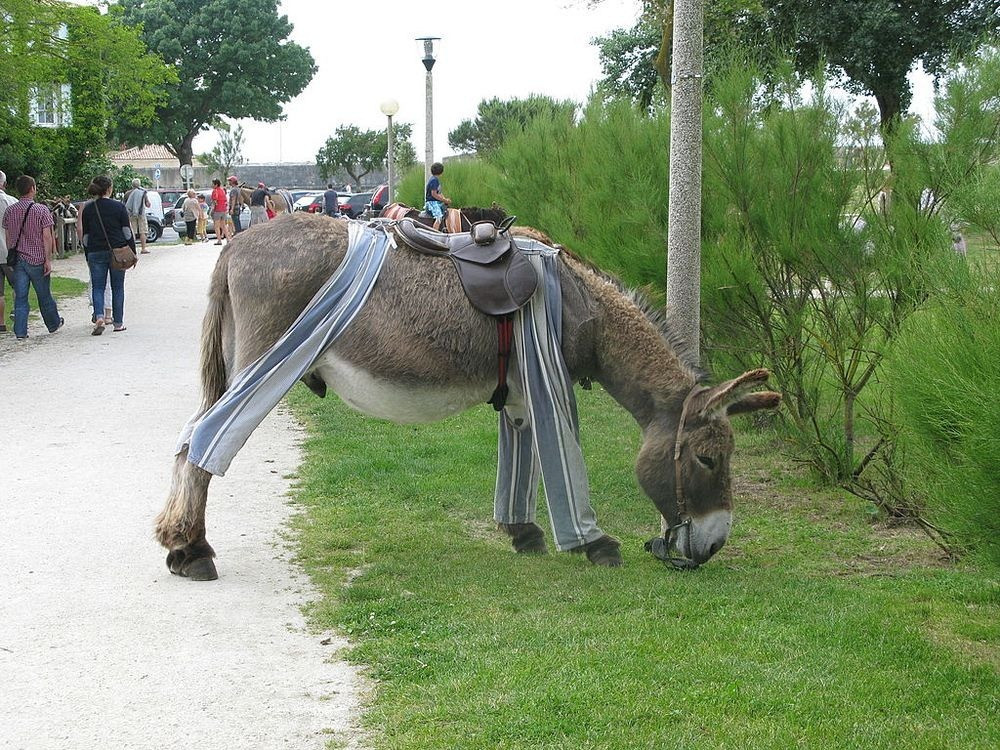 Poitou was once the most sought-after breed of donkey in Europe and was dubbed "the most productive donkey in the world". Until the mid-20th century, up to 30,000 donkeys were bred annually in the Poitou region and exported around the world. But as mechanization flourished around the Second World War, the demand for donkeys plummeted. In 1977, there were only 44 Poitou donkeys left in the world. As of 2005, the number of Poitou donkeys in the world was about 450.
Do An (According to Amusing Planet)