The Botanical Garden of Leiden University in the Netherlands has just announced that their rare "stinky" flower has bloomed after years of waiting. This is the third time this plant has bloomed in Europe.
The special plant has the scientific name of Amorphophallus decus-silvae – a species of flowering plant in the Ayuraceae family that bloomed last weekend at the botanical garden of Leiden University in the Netherlands.
The beauty of flowers that bloom only once every 10 years
This is only the third time this rare and famous plant has bloomed in Europe. This plant is called "scavenger". It is native to the Indonesian island of Java and is notoriously difficult to bloom, usually only flowering once every 10 years.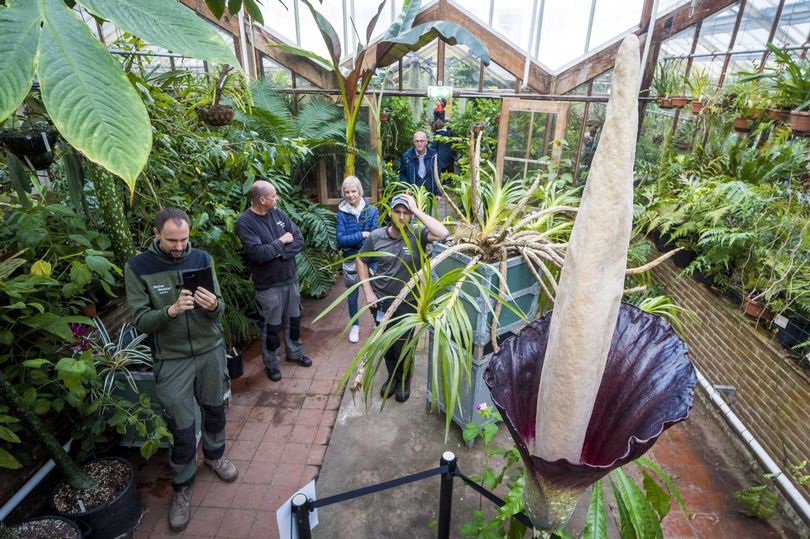 The "smelly" flowering plants in the botanical garden of Leiden University, the Netherlands have been devotedly cared for by a volunteer for the past 6 years and they budded in mid-September. Then, on the 19th of May. 10, the garden has widely announced the blooming of flowers so that visitors can plan to come and admire this special flower.
The huge flower is known for giving off a "smell of rotten flesh" that attracts flies and other insects.
Very few botanical gardens in the world have Amorphophallus decus-silvae in their collection and the blooms are especially rare. This plant is closely related to Amorphophallus titanum (corpse flower) and Amorphophallus gigas, which is found in the rainforests of Indonesia.
When the corpse flower bloomed at the American botanical garden a few years ago, thousands of people also flocked to see this precious flower.
According to USA/ Dan Tri

'Flower car' made of 30kg of lychee on Hanoi street attracts all eyes
The "flower car" was decorated with nearly 30kg of lychee, parked in front of a support point selling agricultural products on Nguyen Chi Thanh Street (Hanoi), making many passersby excited.