"Lonely tree" is a phrase that is too familiar to the "virtual living" believers in Vietnam, especially young people who are passionate about discovery. The tree stumps standing alone in the middle of the vast, majestic scenery are always full of evocative, unique and impressive images.
Lonely Tree in Da Lat
Da Lat is a dream city with a sad lyrical beauty. The lonely trees here also have a sad touch. In Da Lat, there are two famous lonely trees, that is, the lonely tree located on the romantic Suoi Vang lake bed and the lonely tree at Cau Dat Tea Hill.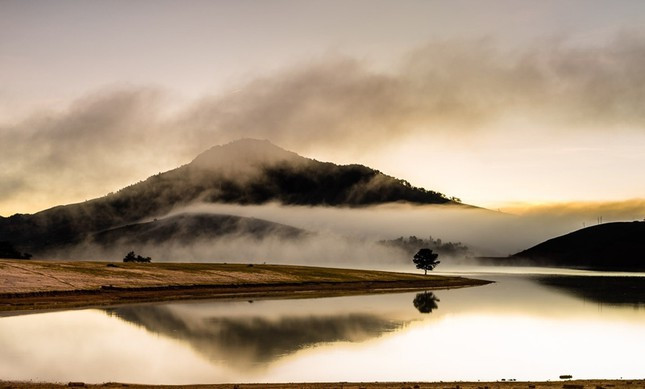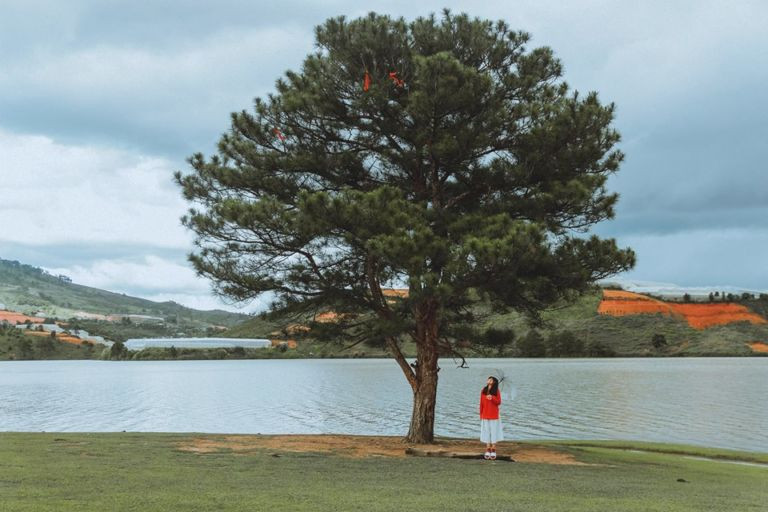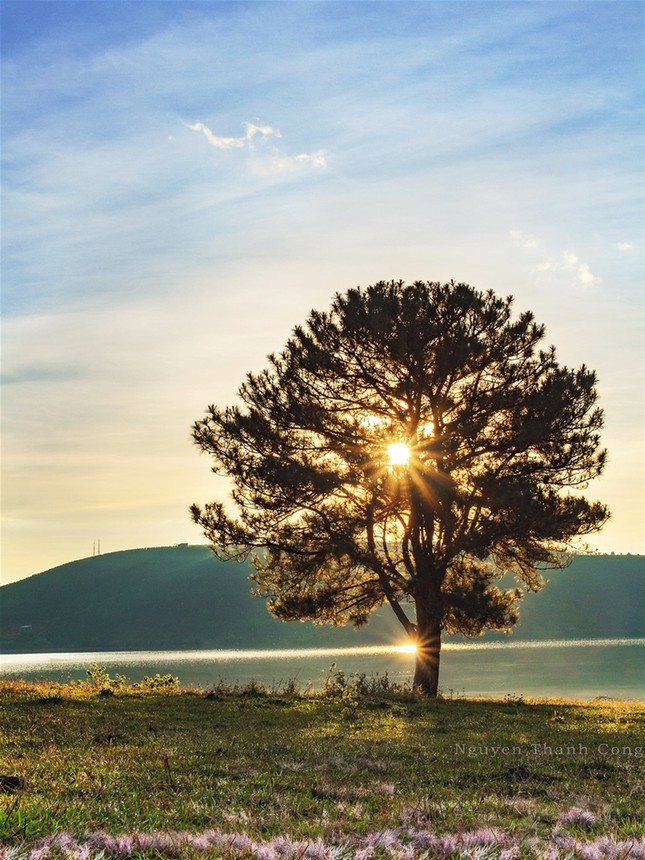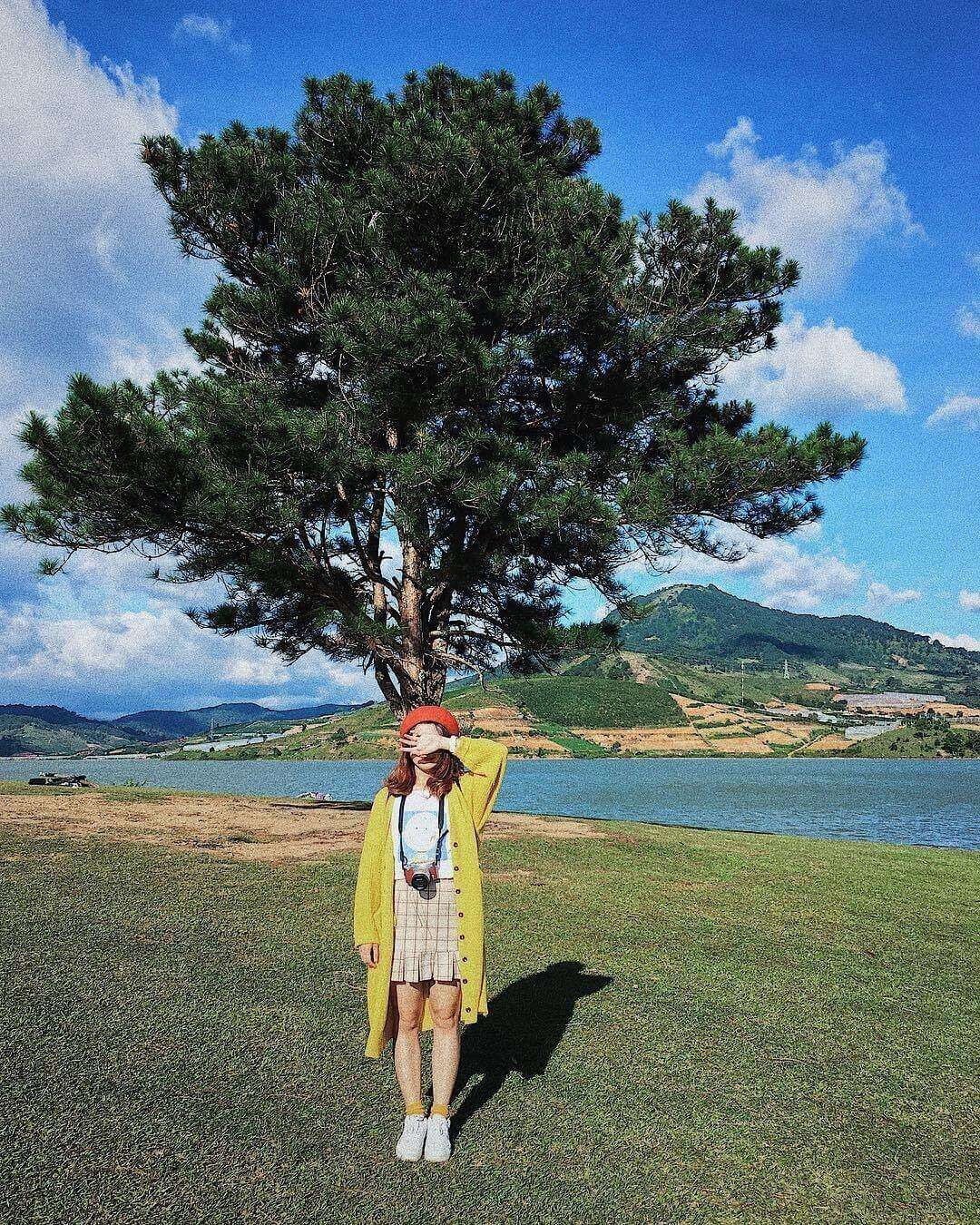 These two lonely trees are familiar check-in places for tourists as well as young people when traveling to Da Lat. If the scene at the lonely tree by Suoi Vang lake has a lyrical beauty with green steppe and clear lake, the lonely pine tree at Tea Hill has a lovely "fat" appearance.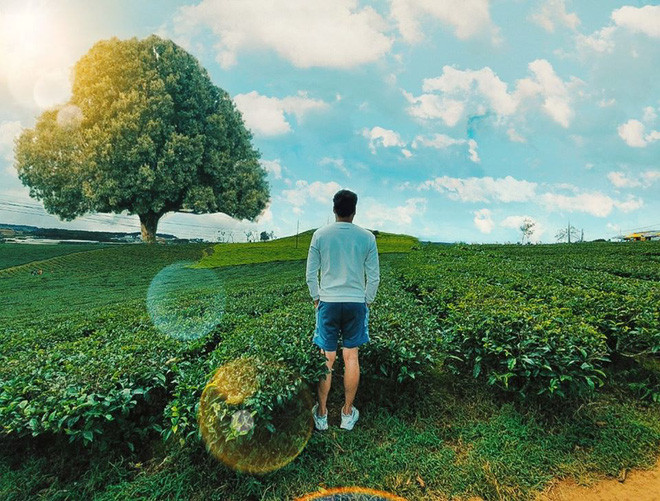 Although they have different beauty, the common point of both lonely trees in Da Lat is a super beautiful virtual live background, which produces a series of "so deep" photos that attract thousands of likes.
The Lonely Tree in Blue Eyes – Ha Cang Village in Hue
Peaceful Ha Cang Village is located in Quang Phu Commune, Quang Dien District, Thua Thien Hue Province. This is the place to appear in the cult film adaptation of the film "Mop Biec" directed by Victo Vu. It is also here that the film version of the village of Do Do comes out of the story. And from there, a "new movie star" in the virtual village was born: Mat Biec tree.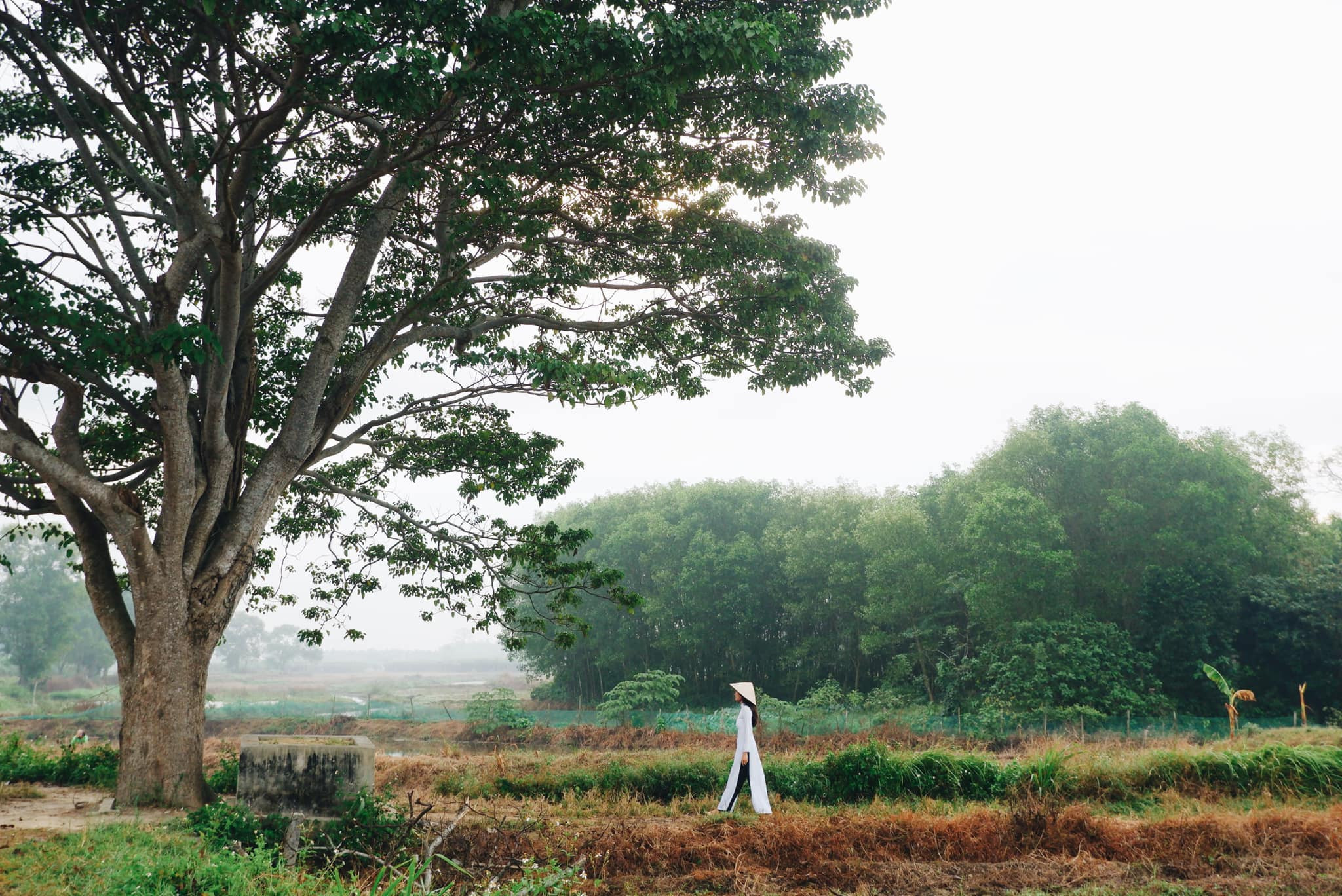 This place has become a favorite check-in place for visitors to Hue. To get here, visitors need to move to Ha Cang Hue village and then return to Chua village, ask the locals about the tree of the movie "Mat Biec" and they will be guided very enthusiastically.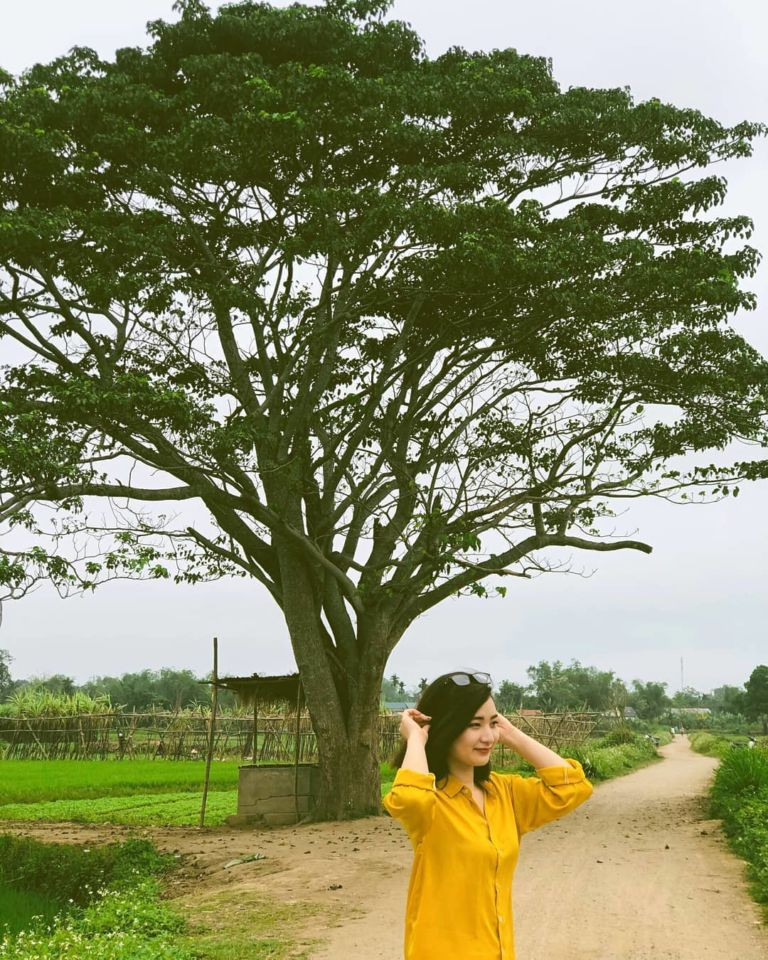 Lonely tree in Lap An lagoon – Hue
Lap An lagoon, which is known as the "great love cup" version, is endlessly beautiful in Hue. Located at the foot of Phu Gia Pass, near National Highway 1A, passing through Lang Co town, Phu Loc district. The image of a bare tree branch lying next to the raft creates a special highlight among the immense river scene. When it comes to the picture, the unique features of the virtual living angles here make people fall in love. It is the simplicity and solitude of the scene that make up the quality photos.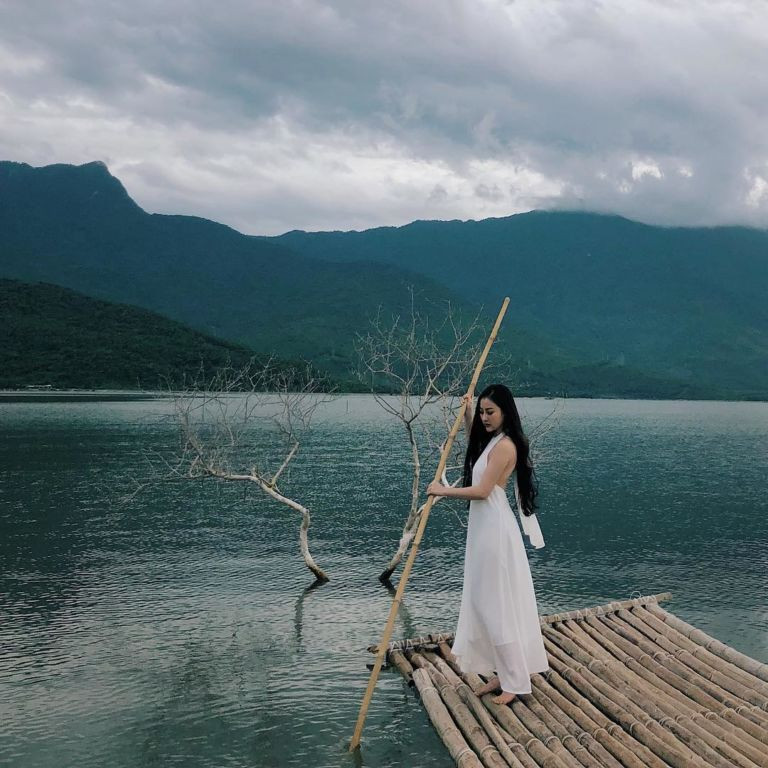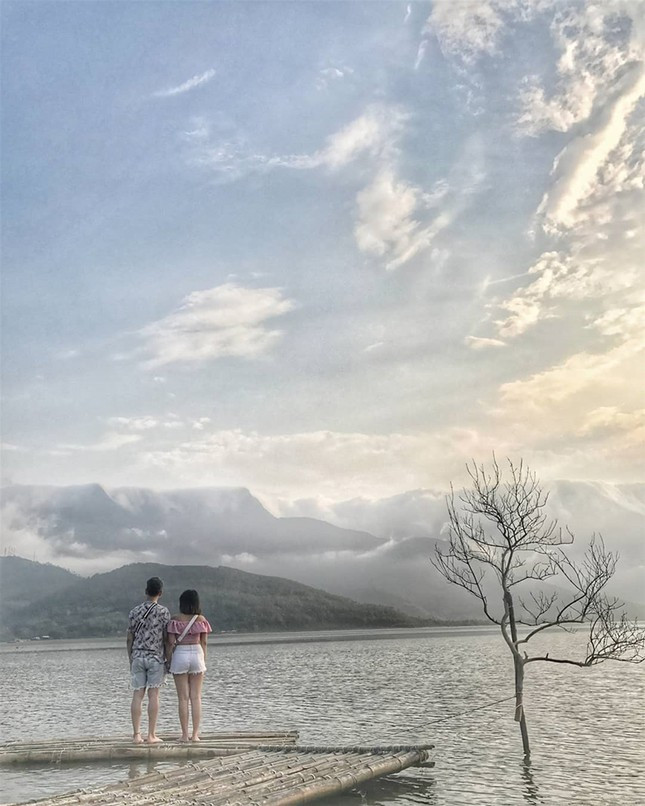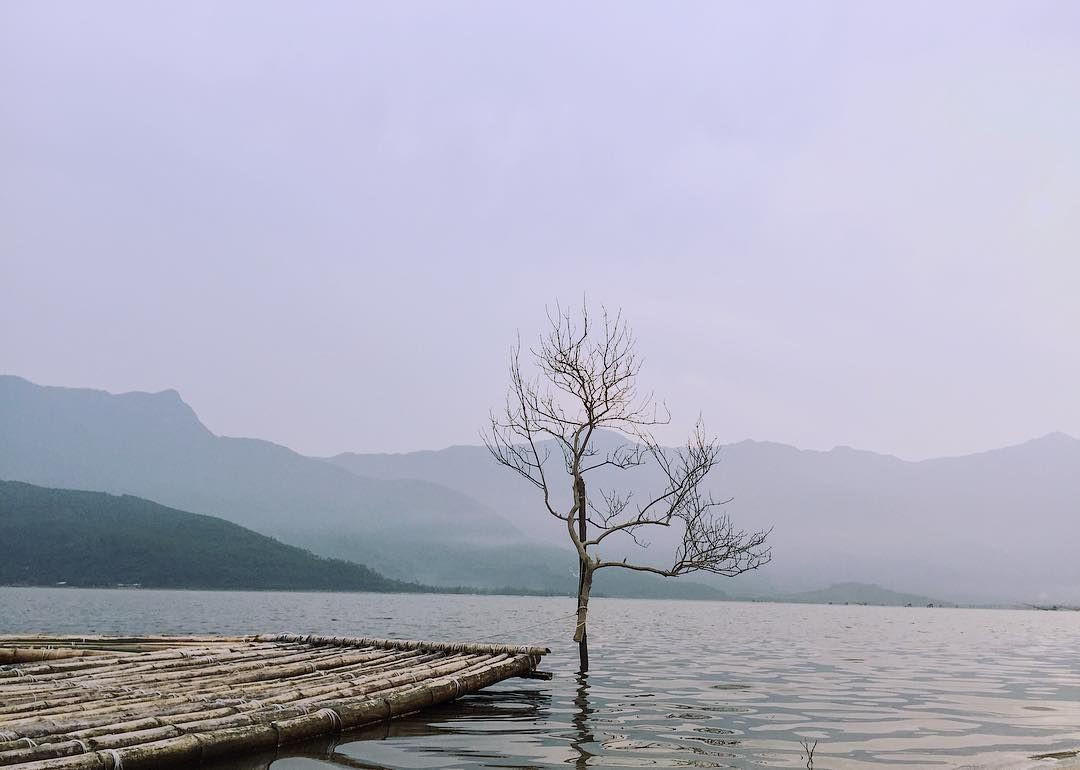 Lonely tree Ha Giang
This lonely tree located in the North is appearing more and more in travel groups on Facebook. This tree is located in Can Ty commune, near Lao Chai kindergarten, Ha Giang.
To get to this unique Ha Giang tourist destination, when traveling on the road from Quan Ba ​​to Yen Minh, you choose to take a newly remodeled road called Happiness. People here said that there are many young people and backpackers stopping to take pictures with the lonely tree of Ha Giang.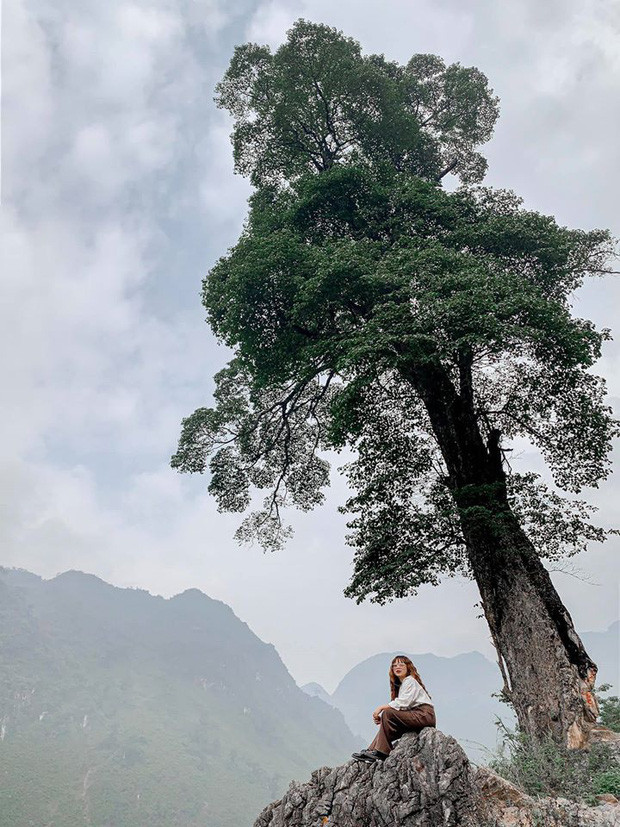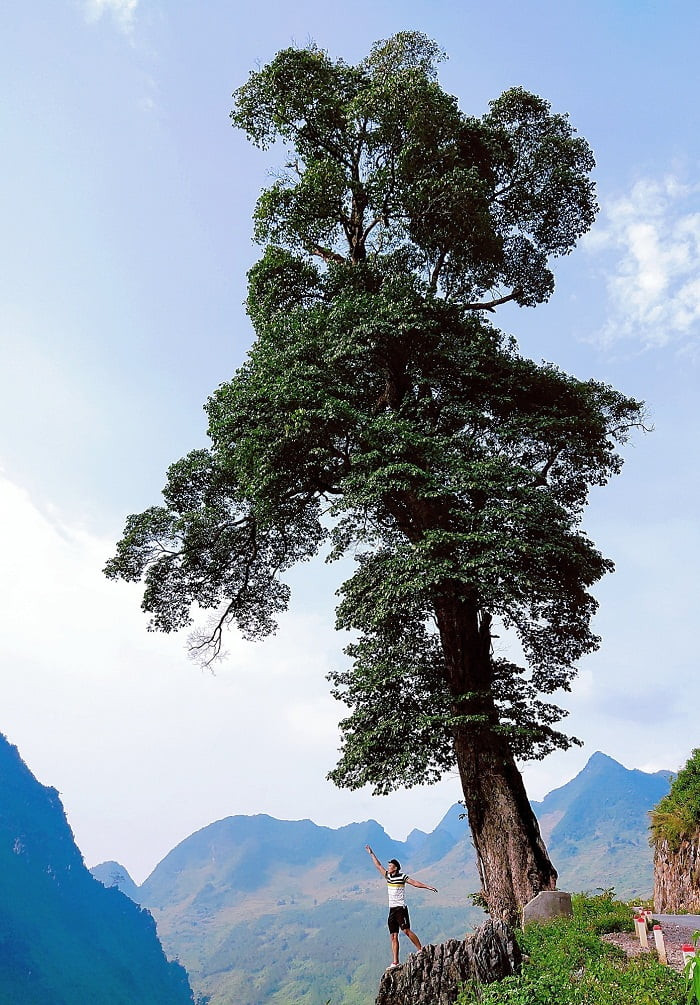 Lonely apple tree in Ta Xua
At the peak of Wind, Hang Dong, Son La appeared a lonely apple tree. Standing tall at the craggy Ta Xua spine, the apple tree is sought after by many young people when they come to the Northwest highlands. Even through the wind and wind in the mountains, the tree is still full of life. Standing at this position, regardless of winter or summer, autumn or spring, visitors will have great photos.
In particular, when leaning back under the apple tree, visitors will be able to zoom their eyes around, admire the whole majestic sky with white clouds, floating layer by layer.
Lonely tree with heart-shaped jaggery – An Giang
An Giang is a province with many extremely famous tourist destinations. When coming here, no matter where you visit, visitors can easily see the green palm trees. But the most special thing is the heart-shaped palm tree located in Tri Ton, An Giang. This is both a specialty tree of An Giang country and a lonely tree most known in the West of the river. Several palm trees grow side by side forming a very unique heart-shaped foliage, making it easy for visitors to take pictures of true love.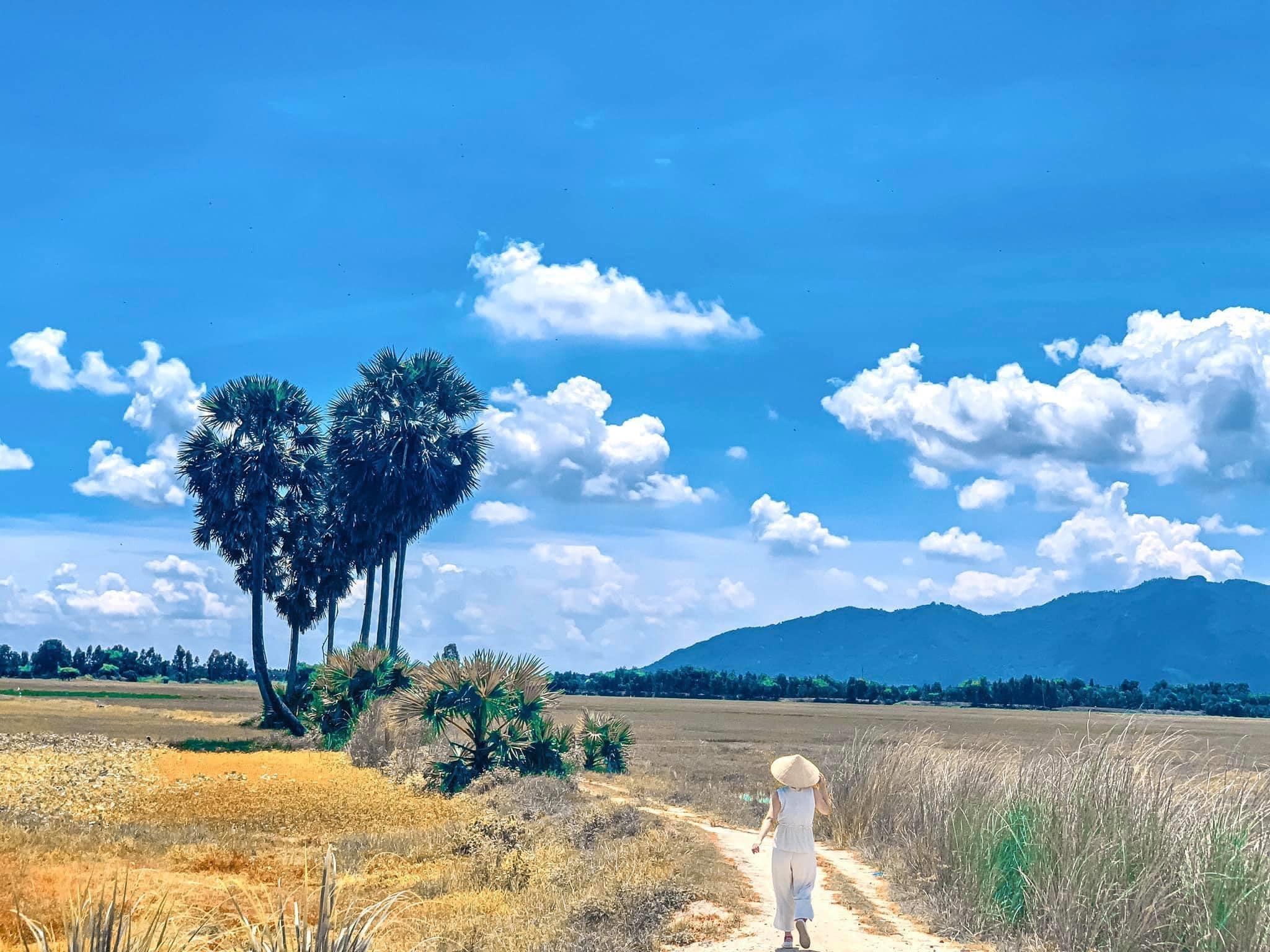 Photo: Halotravel, Hoai Thuong
Lonely tree in West Lake
At West Lake, Hanoi also has a very famous lonely tree with a unique and poetic scene. Lonely tree in West Lake is located on a large lawn near Tay Ho covered area. The scenery around the lonely tree brings a poetic, romantic look with the immense lake behind, the young green lawn and the towering tree trunk growing in the middle of the land. The lawn area as well as the lonely tree has become a shooting location that attracts many young people.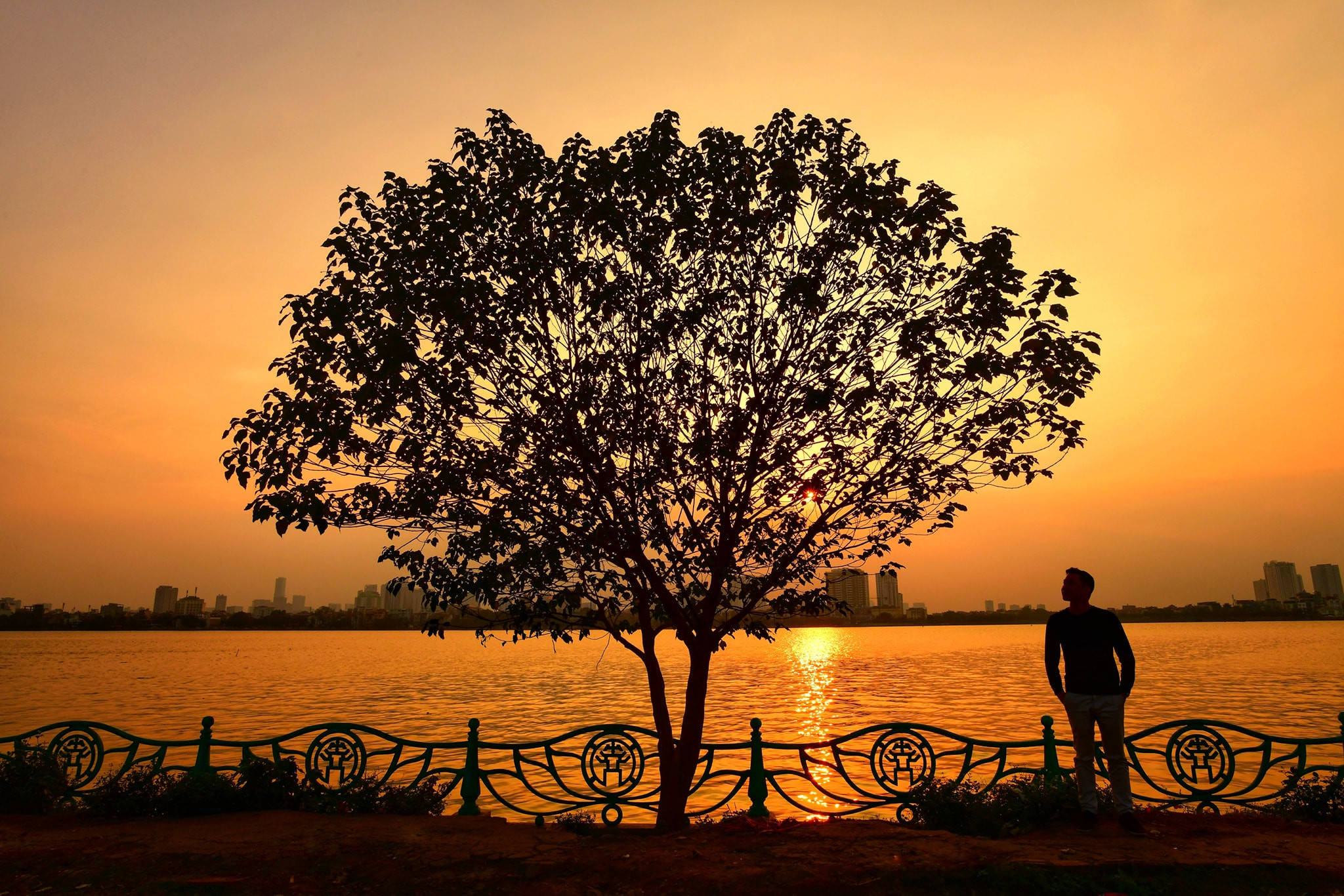 However, on June 15, the lonely tree in West Lake was illegally cut down by two subjects, partially falling down. This information makes the online community extremely angry and regretful because this place is considered a unique symbol of Hanoi, a favorite place to take photos of young people and associated with many memories. Currently, the authorities are actively tracing and verifying the person who committed this illegal act.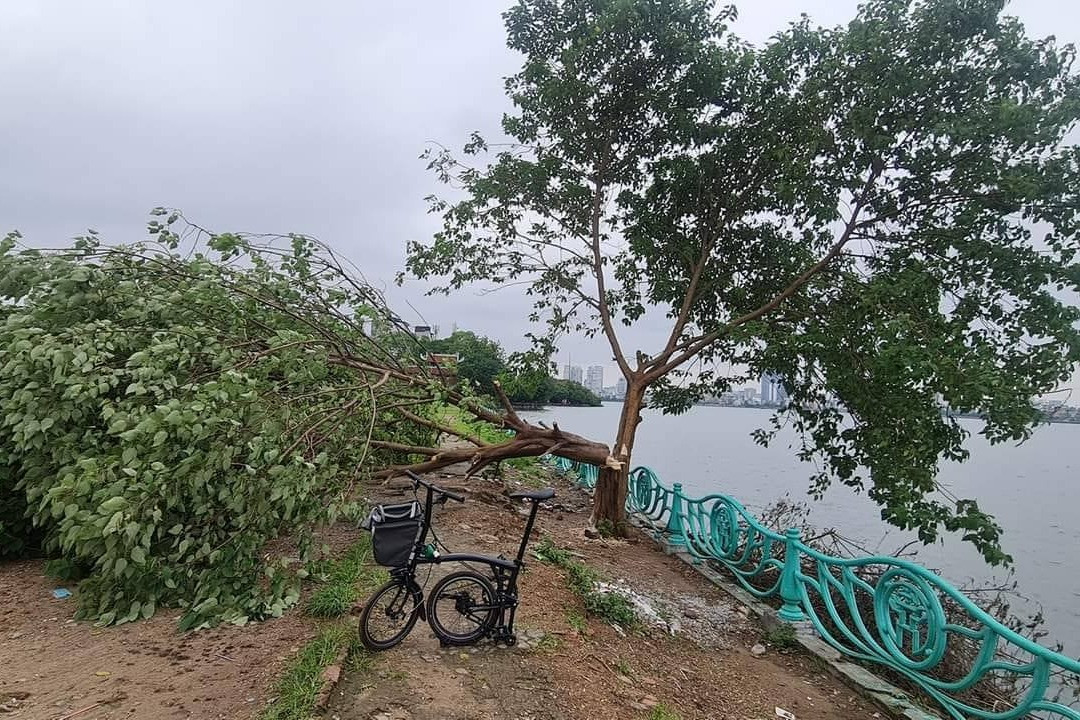 Thuy Chi (Synthesis)