The trend of 'food tour Hai Phong' is becoming more and more "hot" with a dense frequency of appearances on social networks. Especially since the Hai Phong Department of Tourism released a delicious map called 'Hai Phong – around food' and distributed it for free at train stations and bus stations to help visitors have a complete dining experience. especially when arriving in the city of Hoa Phuong Do.
Here are a few suggestions on a day's dining schedule in Hai Phong for visitors.
Morning
Refueling with spicy fish noodle soup will be a great choice to start the day. A full bowl includes nearly a dozen kinds of "toppings" to serve, made from the best parts of fish such as pork belly, stomach, fish ball… In addition, the dish will not be perfect without corn. Bananas are tangled, along the net. What makes the difference in the port city's spicy fish noodle soup compared to other places is definitely the sweet broth, mixed with a bit of typical spicy.
Some suggested addresses: Thang To spicy fish noodle soup, Mien Duyen Hai spicy fish noodle soup, 66 Le Loi spicy fish noodle soup, 153 Le Lai fish noodle soup…
Spicy fish noodle soup is on the list of must-try dishes when coming to Hai Phong city.
Next, visitors can take advantage of the "heartwarming" with a combo of spicy bread and chrysanthemum tea, two specialties not to be missed when having the opportunity to visit here. Fully meeting the 3 criteria "delicious, nutritious, cheap", spicy bread is always loved by many people and chooses to buy it as a gift. Accompanied by an indispensable dish, Chi Chuong, a typical chili sauce of the people of the Port.
If there is lemon tea in Hanoi, chrysanthemum tea is a drink enjoyed by Hai Phong people at any time of the day. This drink is strange in that not everyone who tries it for the first time will find it suitable, but the more you drink it, the more "addicted" it will be and remember it forever. The blend of 3 flavors bitter, sweet, acrid from ingredients such as chrysanthemum, licorice, kumquat … in the same cup of tea makes many people fall in love and becomes a great beverage choice on a hot day.
To save time, VietNamNet suggests visitors to buy spicy bread and bring it to one of Minh Khai and Phan Boi Chau streets to sip with chrysanthemum tea. With this option, visitors both have time to sit and chat with friends after a busy week and give their stomachs a chance to "rest" before experiencing the next dishes.
Some suggested addresses: Spicy bread 39 Dinh Tien Hoang, Khanh Na spicy bread, Ong Cuong spicy bread, Old lady spicy bread, Dimond 33 Minh Khai chrysanthemum tea, 33 Phan Boi Chau chrysanthemum tea, 17 chrysanthemum tea Phan Boi Chau…
Spicy bread is quite small in size and is sold for 2,500 VND/piece. This "small but mighty" specialty is always loved by many tourists and chooses to buy as gifts for relatives and friends.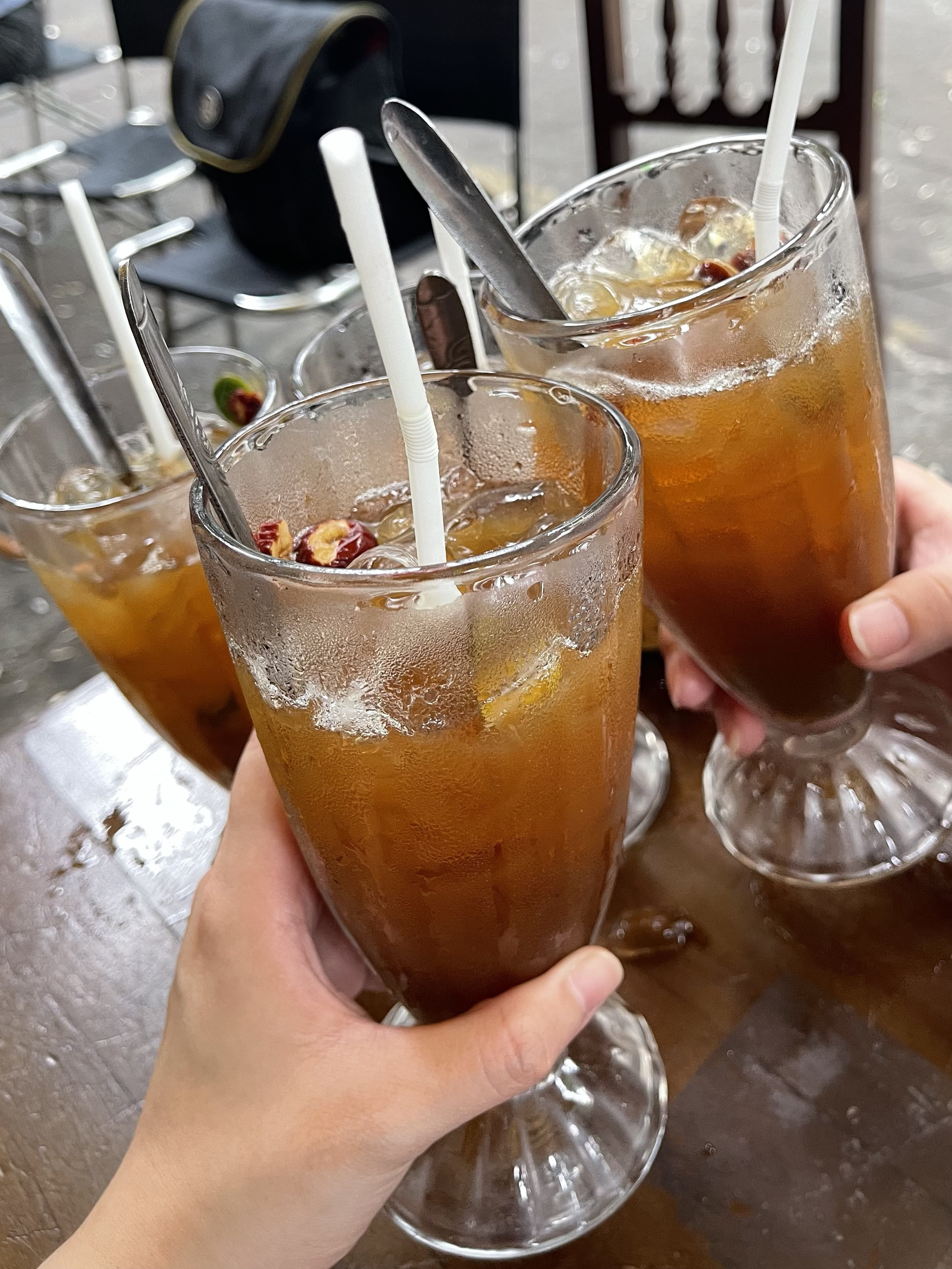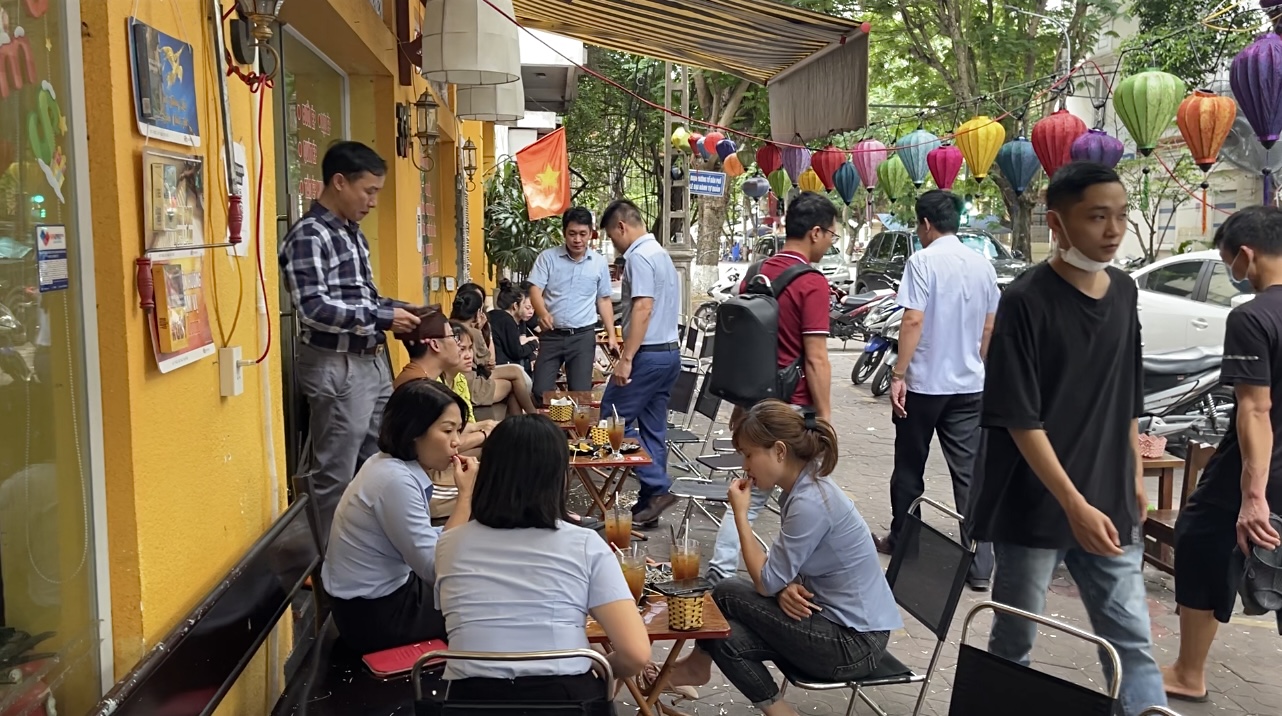 Noon:
Coming to Hai Phong without enjoying crab cakes is definitely a big omission. This famous specialty is sold everywhere in the city and can be enjoyed at any time of the day. Depending on the taste, visitors have two options with rice paper crabs or crabs. Although the dish has been modified in many versions, only when coming to Hai Phong can visitors feel the "right" taste. In addition to the main ingredients of red rice paper and crab as the name suggests, a full bowl will include many "toppings" such as toppings, lolot rolls, shrimp, fish cakes… and is served with a sweet broth from crabs. . All create an eye-catching meal with full of colors, attracting visitors right from the first enjoyment.
Some suggested addresses: crab cakes at 195 Cau Dat, Co Yen crab cakes, 16 Phan Chu Trinh crab cakes, 46 Lach Tray crab cakes…
Hai Phong crab rice paper with main ingredients is field crab or broken crab, bright red rice paper and served with seasonal green vegetables. This is considered one of the culinary prides of the people of the Port.
Afternoon:
Afternoon is the right time to explore and enjoy snacks around the city. To save time and experience many dishes at the same time, visitors can choose to visit one of the famous "food paradise" such as Cat Bi Market, Co Dao market, Chu Van An market, An Duong market. . At these dining venues, all of Hai Phong's specialties such as tank prices, beef skins, and banh beo… are sold and presented attractively at each stall.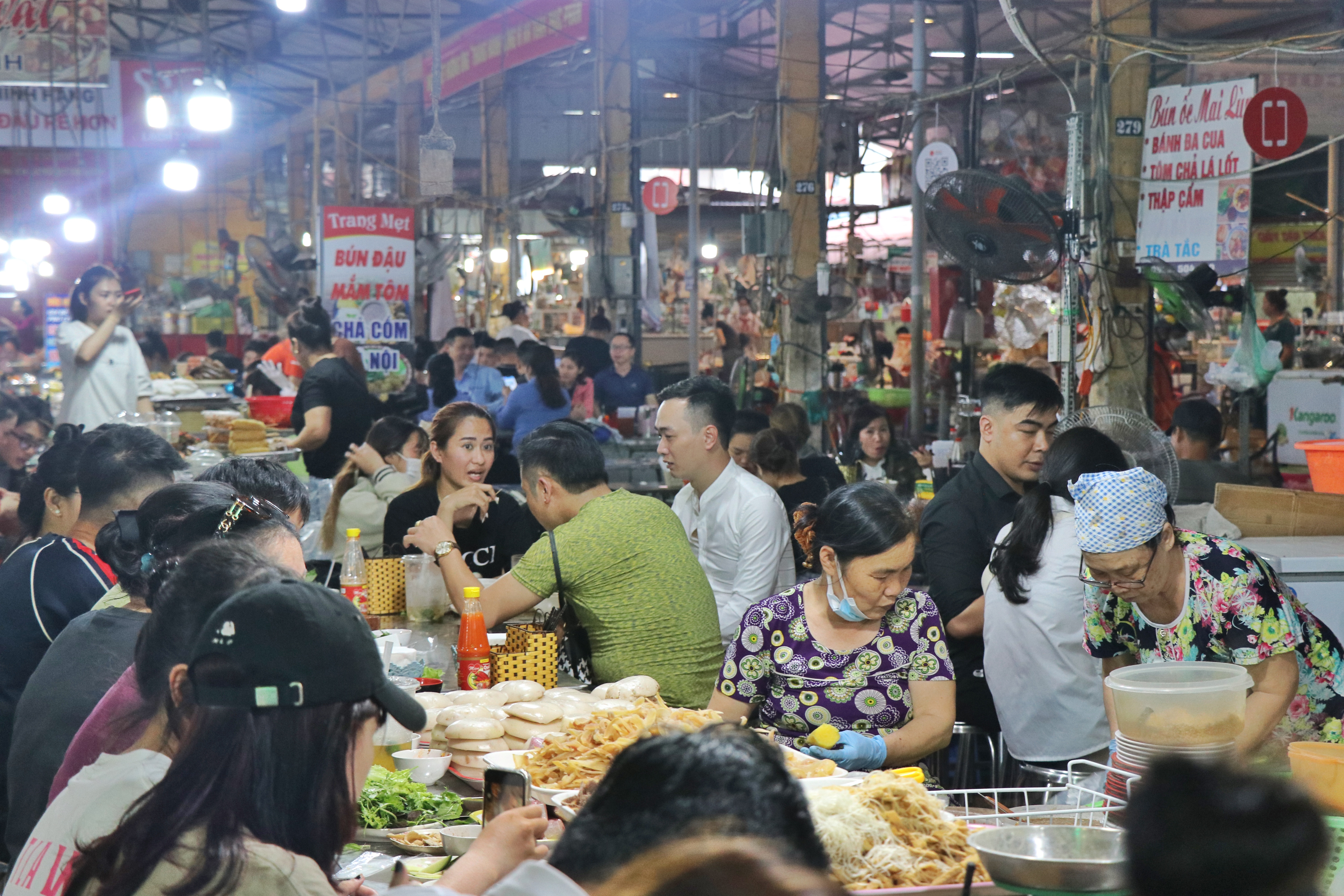 The food stalls in Cat Bi market are beautifully decorated and attract a large number of diners from all over the world.
Specialties such as tank urchin and beef skin can be easily found in food markets.
For sweet lovers, coconut milk coffee or coconut tea that once "stormed" on social networks certainly does not disappoint visitors. Coconut coffee is scored by the greasy taste, mixed with the bitter taste of coffee. A full cup includes ingredients such as black jelly, pearls, fresh grated coconut… The common point of these two cooling dishes is quite affordable, only from 20,000-25,000 / cup.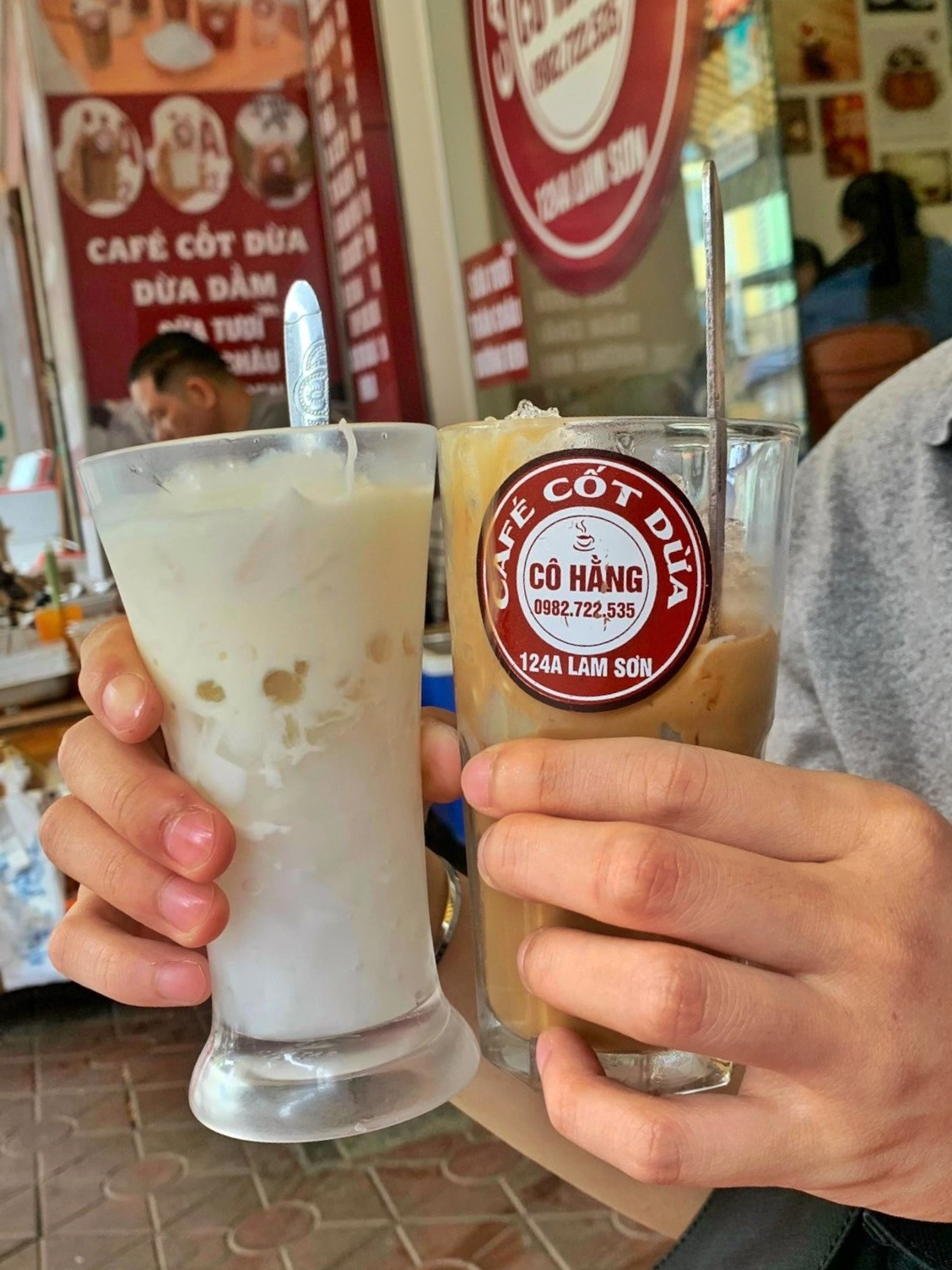 In addition, a few "playful" and not-so-light-weight dishes for dinner such as delicious porridge, steamed rice cakes, dried beef mannequin will be the perfect choice. Congratulation porridge 63 Cho Con, train cake 159 Hai Ba Trung are suggested destinations on the city's food tour map.
Night:
Referring to specialties representing Hai Phong street food style, visitors cannot forget snails. Some of the most famous and delicious types of snails include incense snails, red-lipped snails, nail snails, and rock snails. All are modified by the restaurant according to its own "addictive" recipe from boiled fish sauce, salted egg sauce, Thai steamed, tamarind sauce…
Besides, one of the addresses that Hai Phong people have to tell each other that they must try in the evening is the wonton noodle shop located on Ky Dong street. The sidewalk noodle shop has no sign, but every evening, it is always crowded with customers coming and queuing. Some people even volunteered to wait for an hour just to be able to enjoy. It is also for this reason that the name "waiting noodles" was born.
Some suggested addresses: Snail 96 Thuy Linh, Snail flower 69 May To, Snail Thuy Duong 30/263 Lach Tray, Huong snail 72 Hang Kenh…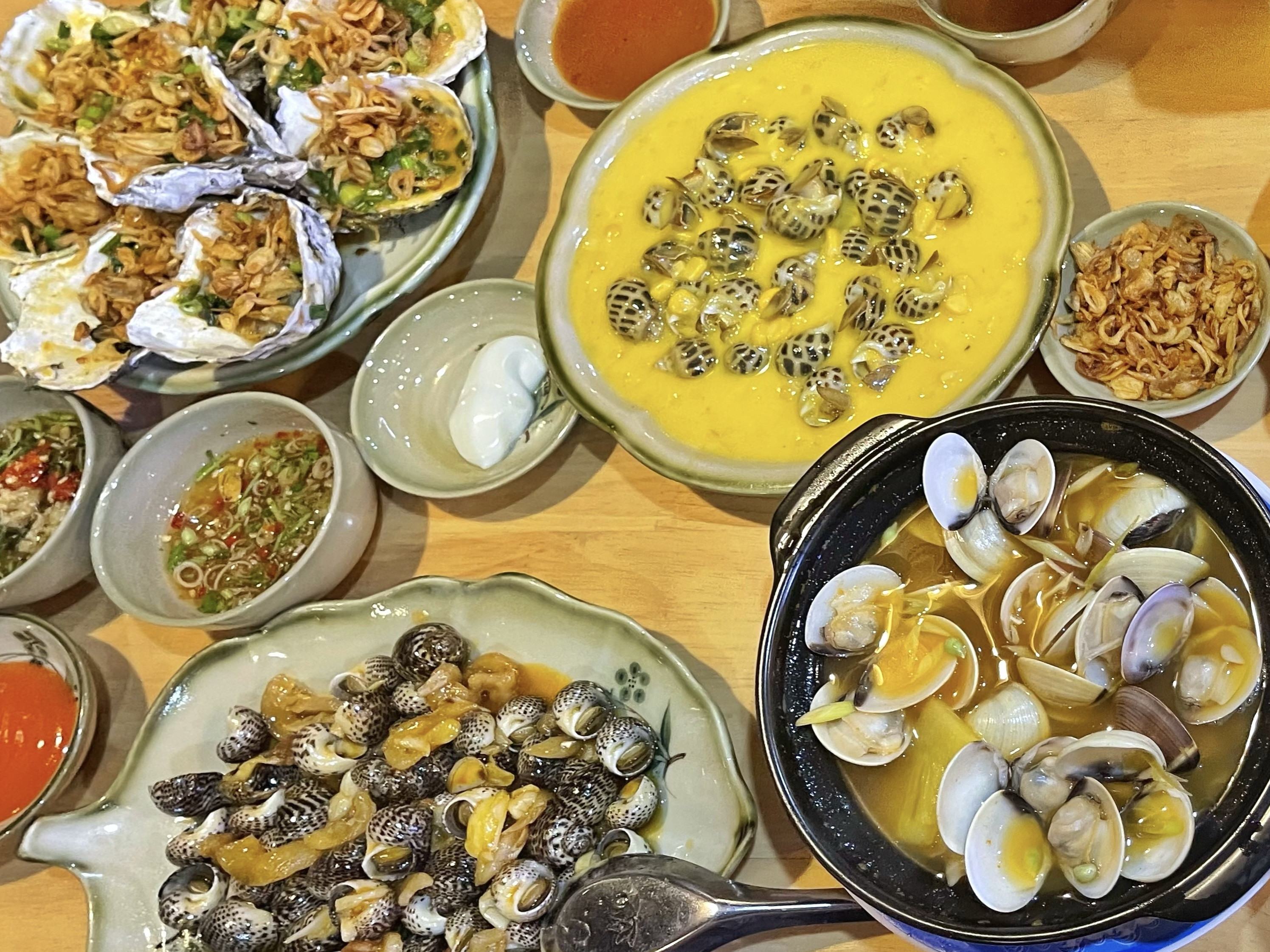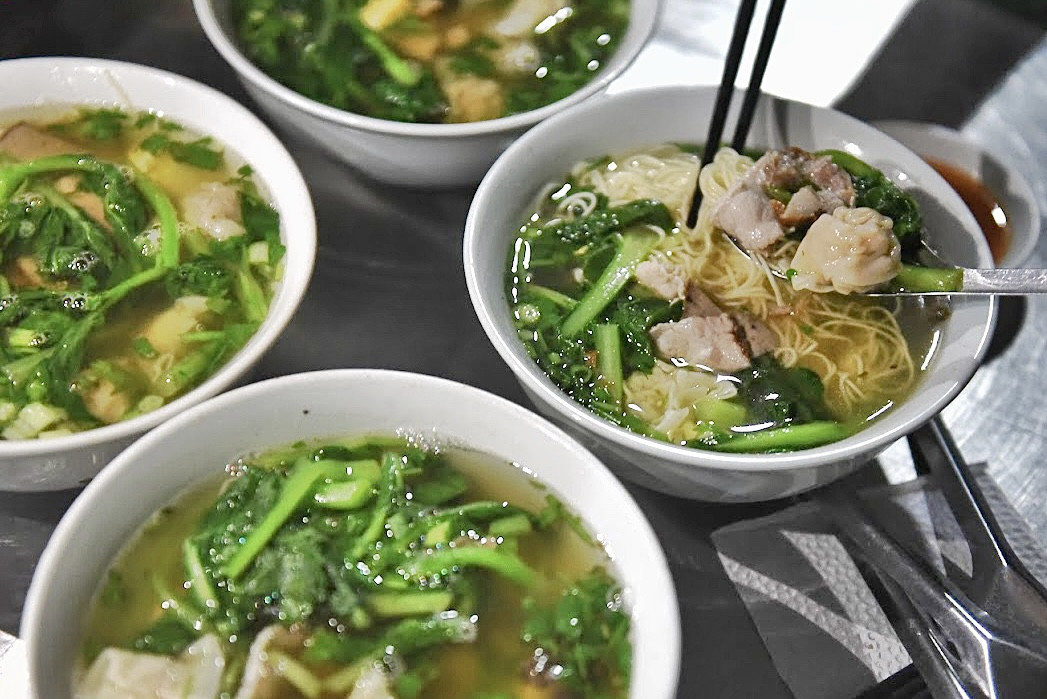 Minh Hai – Mai Anh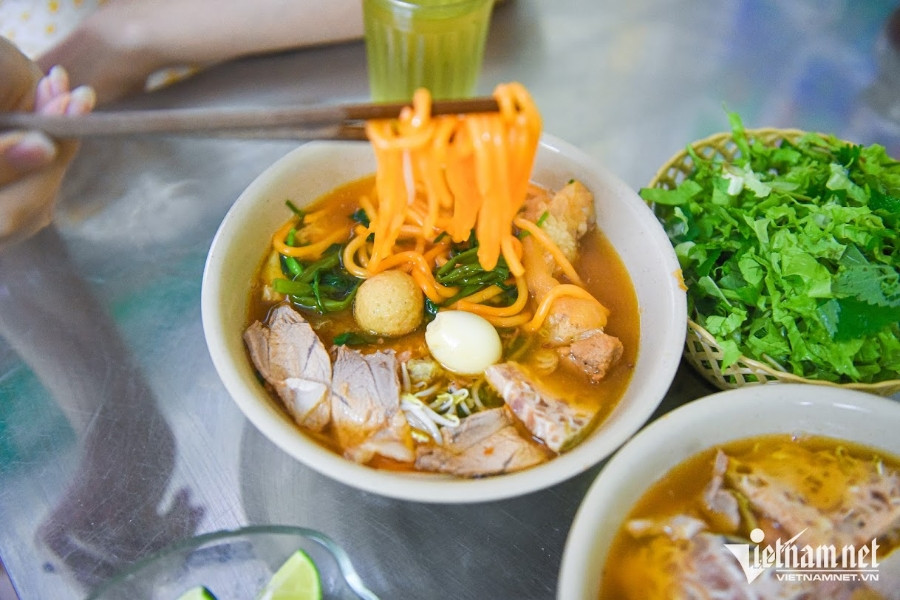 The 'fancy and strange' noodle dish traveled thousands of kilometers to Hanoi, the capital's guests came to eat
The 'strange color' vermicelli – red-orange vermicelli at a restaurant on Chua Lang Street is attracting the curiosity and curiosity of many Hanoi diners. It is known that this is a famous red noodle dish in Buon Ma Thuot, Dak Lak.