Recently, a woman in Mumbai, India booked an entire business class seat on an Air India flight for her pet dog.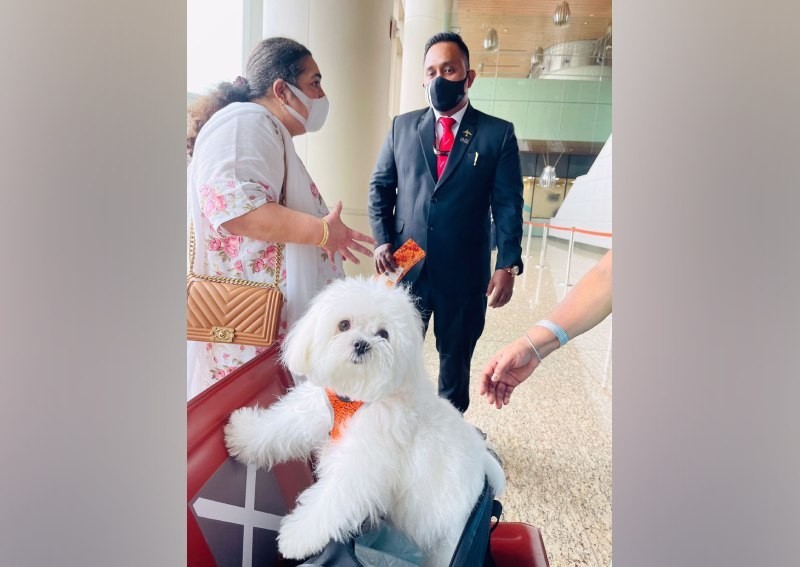 Lucky dog ​​is loved by the owner
It is known that Mumbai-Chennai flight AI671 has 12 business class seats and all are booked by this passenger. In the business class, in addition to the woman and the Maltese dog, there are also servants. They boarded this two-hour flight.
An official at Chennai airport shared that the average price for an Air India business class ticket is around S$367. That means the woman spent about S$4,400 on her trip.
According to Air India, each domestic flight is only allowed to bring a maximum of 2 pets. Passengers traveling with pets will be seated in the last row of the reserved cabin.
This may be the reason the woman chose to book the entire business class cabin.
A source from Air India said that in addition to dogs and cats, they also carried hamsters on a flight from Delhi to Chennai.
In June 2020, a 25-year-old girl in Mumbai used to charter a 6-seater plane to transport her dogs during the quarantine period because of the pandemic. Her entire contract is worth nearly $17,000.
Money can be a problem for many people, but one person who also had a pet on the same flight shared: "I don't care about money. They are like my children. I miss them terribly."
Dang Duong (According to Asia One)
The strange breed of dog has 2 noses in Bolivia
This is an extremely rare breed, raised only in Bolivia, thanks to its sense of smell, which is twice as sharp as that of ordinary dogs, so they are often led to find South American jaguars.