According to local Italian media, a 30-year-old man went to the police station to be 'arrested in prison' because he could no longer endure his wife's house arrest.
Il Messagero news agency (Italy) reported on October 24, 2021, that a man went to the police and asked to "be sent to prison" because he could not continue serving a suspended sentence at home because of his house arrest. wife. The 30-year-old Albanian man asked the police to put him in jail so he could "escape from his wife".
"I can't take it anymore, I'd rather go to jail" was a confession so candid that police officers thought they were being "pranked".
Not being able to live with his wife is the "motivation" that makes a man who is serving a suspended sentence go to the police station to find a "chance" to serve his sentence behind bars instead of at home.
Italian media also reported that this man was satisfied and was arrested in a prison in Guidonia, a town outside Rome (Italy). He was immediately detained at the police station for not complying with the suspended sentence of house arrest.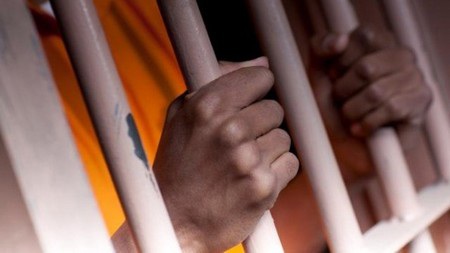 "He is under house arrest, living with his wife and family. However, the suspended sentence does not seem to be a good thing for him," said Francesco Giacomo Ferrante, leader of the Tivoli Carabinieri force. . The man was immediately arrested. Judicial authorities have made a decision to transfer him to prison.
Although the news agency did not give a reason why the man "would rather choose" to go to prison than to live at home with his wife and family, many men can sympathize with this "unique" act. There are many reasons to feel that family life becomes "suffocating" at times, but this man's case is really a rare one.
According to The Independent/Vietnamese Women

24 terrifying days of a girl imprisoned in a secret cellar
Imprisoned in a secret cellar, tortured both physically and mentally, it is hard to imagine how the 16-year-old girl spent 24 horrifying days.