The Belt and Road Initiative (BRI) is a multibillion-dollar infrastructure megaproject, launched by Chinese President Xi Jinping in 2013, comprising a series of development and investment initiatives. , stretching from East Asia to Europe.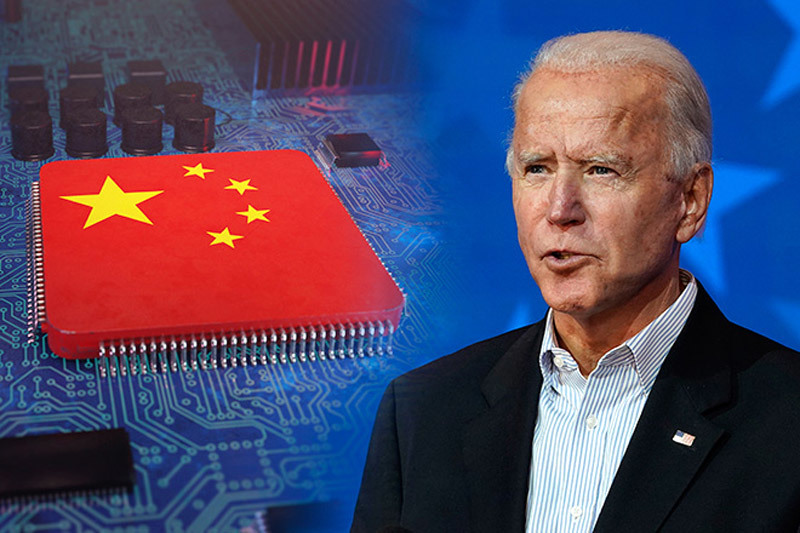 Photo: ORF
According to Refinitiv statistical data, to date, more than 100 countries have signed cooperation agreements with China in BRI projects such as railways, seaports, highways and other infrastructure. As of mid-2020, more than 2,600 projects valued at $3.7 trillion are associated with the initiative.
However, according to Reuters, the BRI is struggling due to the Covid-19 pandemic and rising opposition globally. China itself revealed last year that about 20% of BRI projects were "severely affected" because of the raging of the new strain of corona virus. Beijing also had to downsize some projects after governments in many countries sought to review agreements, cancel or reduce commitments, citing concerns about costs, loss of ownership, etc. rights and corruption.
Variation of BRI
However, some analysts say that the BRI is unlikely to fail and that some of the setbacks of this megaproject are only temporary. Writing on The National Interest, commentator Gracia Watson said that it would be more accurate to say that the scope of the BRI is shifting from the traditional strategy of developing mainly based on infrastructure to current efforts. bigger, more elaborate.
Covid-19 is the main driver of this transformation. While it is true that the global pandemic has significantly affected China's reach and reputation, it also presents Beijing with an opportunity to change the parameters of the BRI and redefine the directed towards more relevant efforts.
Throughout 2020, a large number of BRI projects were halted or canceled and many countries sought to delay repayment to Beijing. Even so, China has taken the opportunity to pivot to digital services and public health.
Take China's "Medical Silk Road" as an example. The idea of ​​a global public health effort initiated by China is not a new one. The idea was first introduced in 2017 when Xi signed an agreement with the World Health Organization (WHO), pledging to make health the main focus of the BRI.
However, the idea began to become more known in 2020 when, under the auspices of the BRI, Chinese companies openly donated personal protective equipment around the world to counter popular views. global change on the negative role of this country in the spread of the virus.
Aspects of the Health Silk Road include providing medical equipment and consultations to other countries as well as cash aid to WHO so that it can assist developing countries in building stronger public health system.
Next, in the field of technology appeared the so-called "Digital Silk Road". While the pandemic has taken a toll on China's efforts to become the world's top 5G technology provider (most notably, preventing Britain from partnering with the Chinese telecom giant), National Huawei), but it has also brought unexpected opportunities.
Throughout 2020, Chinese technology companies have introduced a variety of 5G-based medical services and helped build 5G networks both at home and abroad to connect healthcare workers and patients with medical professionals. In May 2020, China's National People's Congress approved a 6-year development plan with 5G as the foundation. Controversial Chinese telecom group Huawei also laid a 6,000km transatlantic fiber optic cable between Brazil and Cameroon, while the spread of digital payment platforms like WeChat Pay and Alipay helped further internationalize the renminbi.
China's so-called "Green Silk Road" has received less attention, but also represents an endeavor that will almost certainly become increasingly important in the future. The pandemic has created an opportunity for Beijing to eliminate not only unviable projects, but also unsupported ones (such as the construction of hydroelectric dams and coal power plants). In fact, reports note, the ratio of polluting projects to the mainland's "green" projects has begun to decline.
For example, late last year, China's Ministry of Ecology published a regulatory framework for classifying BRI projects according to their environmental impact. According to one analysis, "the system will help limit pollution, climate change and biodiversity loss caused by major BRI-related infrastructure projects." Not only that, by 2020, 57% of China's investments in energy infrastructure will focus on renewable energy.
However, not everything has changed. At its core, BRI is still an infrastructure-driven development model. Mr. Xi's plans for the future still rely on economic corridors across Asia and Europe, and since their projects tend to use Chinese companies, so do mainland businesses. Priority access to business opportunities and Chinese workers are more likely to take on more important jobs.
Biden's determination
There is no denying that the BRI has greatly increased China's political and economic influence in many parts of the world, worrying the US and its allies. The new administration in the US clearly recognizes the great challenge posed by the BRI as well as the urgent need to counter China's megaproject of the century.
In a phone call with British Prime Minister Boris Johnson on March 26, US President Biden suggested that democratic countries work together to create a common plan to finance infrastructure in less developed countries. develop and compete with the BRI.
The new White House leader's proposal comes just a day after he vowed to prevent China from overtaking the US as the world's most powerful power, and pledged to invest heavily to ensure the US win. in the context of increasing confrontation between the two countries.
In the latest move to realize the above goal, on March 31, Biden announced a huge spending plan, worth more than $ 2 trillion, focusing on modernizing the infrastructure system to boost America's competitive advantage in the international arena and create high-wage jobs for the country's middle class.
The "huge" spending package proposed by Mr. Biden now needs the approval of the US Congress. While, this plan is facing opposition from Republicans because they believe that, to get the money, the Biden administration will have to impose higher taxes on businesses and corporations and this will only weaken the US economy in the early stages of recovery. There's also disagreement within Biden's Democratic party over where to fund the plan and concerns among progressives that it's not ambitious enough.
Biden now needs to win not only bipartisan support for a domestic infrastructure spending package, but also a multifaceted plan that works with allies to make it possible, analysts say. resist the transformation of the BRI and respond effectively to China.
Tuan Anh

Biden wants to spend $2 trillion to 'reshape' the US economy
President Joe Biden on March 31 called for using US government resources in "reshaping" the world's leading economy.

Experts tell Mr. Biden how to deal with China
US President Joe Biden has made China his first foreign policy priority. But his proposal to consult with US allies before acting is seen as the wrong way to start.