1. Ingredients for making plum syrup
Plums: 1.5kg
White granulated sugar: 1200g
Salt: 5 teaspoons
Fresh ginger: 1 piece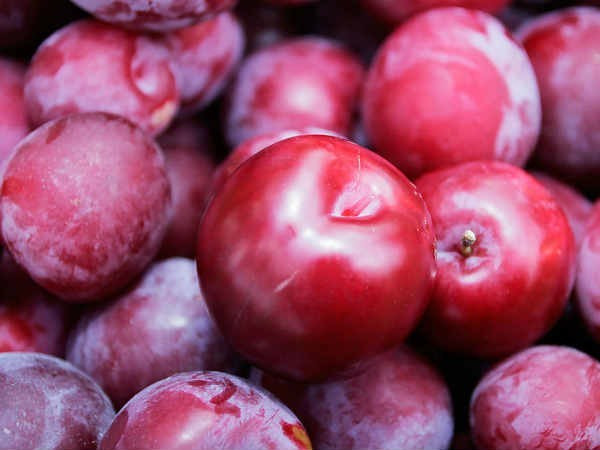 Plum is a very healthy fruit (Photo: Meta.vn)
2. How to make plum syrup
Step 1: Rinse the ginger to make sure the ginger has no soil on it. Peel the ginger, then grate or slice the ginger.
Step 2: Wash the plums and soak them in salt water for 10 minutes. Next, drain, cut into pieces and remove seeds.
Step 3: Put plums in a large glass jar with sugar, for every layer of plums, there will be a layer of sugar, the top layer will be a layer of sugar to cover the plums and then close the lid. Next, put the grated ginger on top and close the lid of the plum jar. Finally, cover the jar and put it in the fridge to chill for about 8 hours.
Step 4: Put the pan on the stove and add the previously soaked sugar plum mixture to cook on low heat for about 20-30 minutes until the plums are soft, the sugar water turns red, then turn off the heat.
After boiling, the pickled plums are still hot, let the mixture cool and then put it in a glass jar to store in the refrigerator.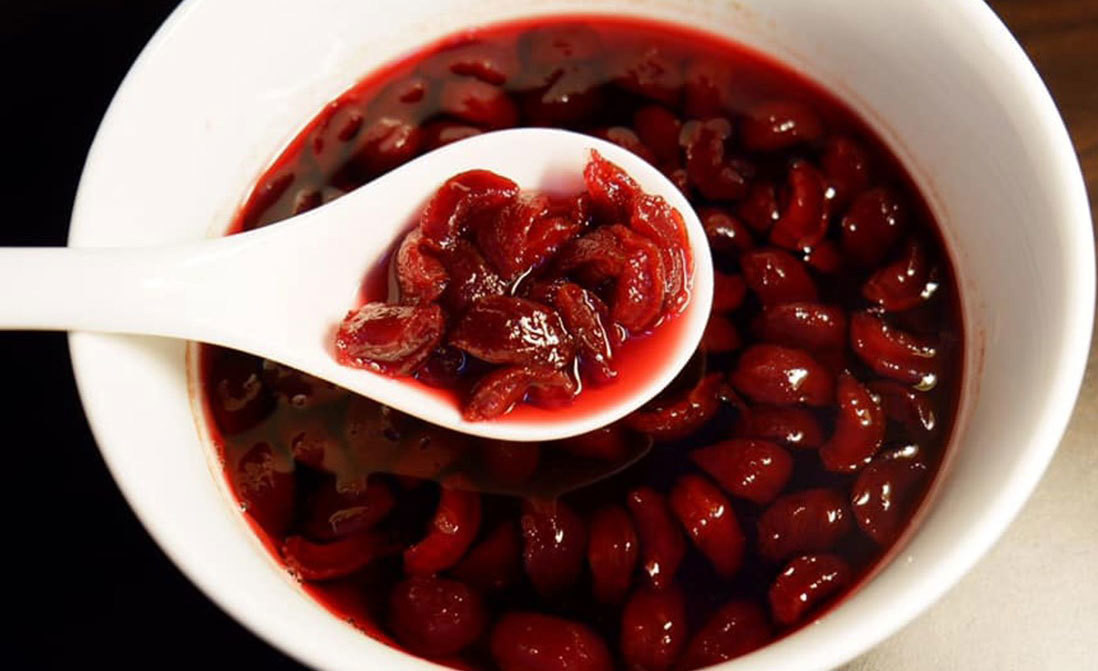 Delicious, cool plum syrup (Photo: dienmayxanh.com)
3. Some notes when making and how to preserve plum syrup
To make delicious plum syrup, you should choose plums that are large, round, have a smooth red or burgundy skin, and have a white powder coating on the outside. You can gently press the plum with your hand, if the plum is soft, it will have a very delicious sweet taste. On the contrary, if the plum is still hard, it will taste very sour and acrid. But also should not choose fruits that are too soft, showing signs of being mushy.
Do not choose plums that are green or half red and half green because these are unripe fruits that will have a sour taste. Also do not choose fruit that is crushed, has dark spots or is watery.
Plums, after soaking with sugar, will form a very rich thick juice, so it is called plum syrup. When drinking, you just need to put some plum syrup in a cup into a glass with a little plum meat that has been kept separately, ice cubes and a little filtered water to enjoy.
Lightly fragrant, sweet and sour plum syrup mixed with soft and sweet fresh plums, gives you an extremely delicious and nutritious drink.
When taking the syrup, you need to use a clean spoon. Should cover the syrup and store it in the refrigerator, it's safe to use within half a month.
© Copyright 2022 HorizonMag