Thanh Hoa spring rolls have the sour taste of fermented meat from the rice ear, the crunchy taste of the skin fibers, the spicy and aromatic taste of chili garlic, the sweet acrid taste of cloves… making visitors fall in love.
Mr. Truong Quoc Thang, owner of a production facility of Nem chua in Dong Ve Ward, Thanh Hoa City, said that no one remembers where the craft of spring rolls came from, but so far it is a traditional dish and the pride of Vietnamese people. Thanh people.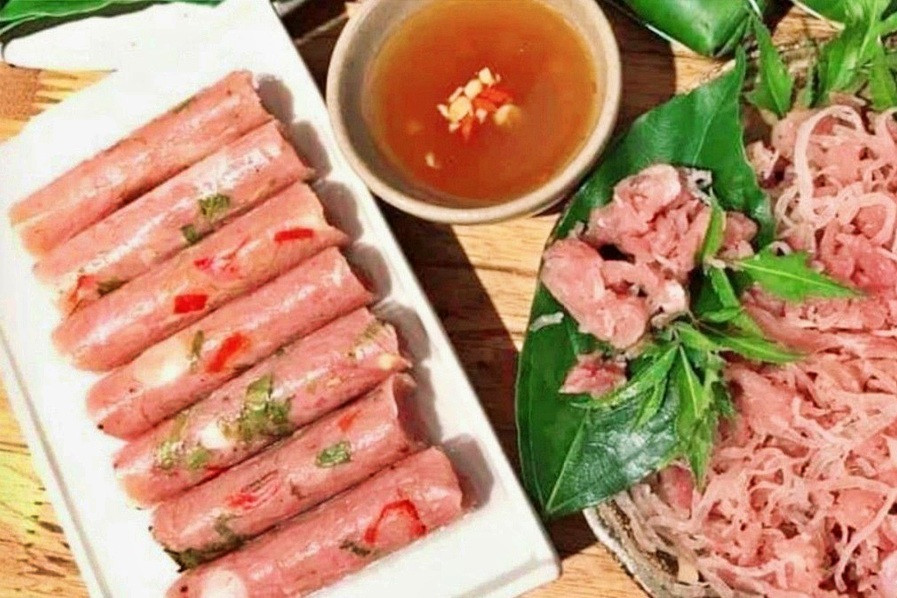 Mr. Thang's family has been through many generations in the business of wrapping spring rolls, but in the last decade, his establishment has developed strongly. His Thanh Hoa spring rolls are available all over the country.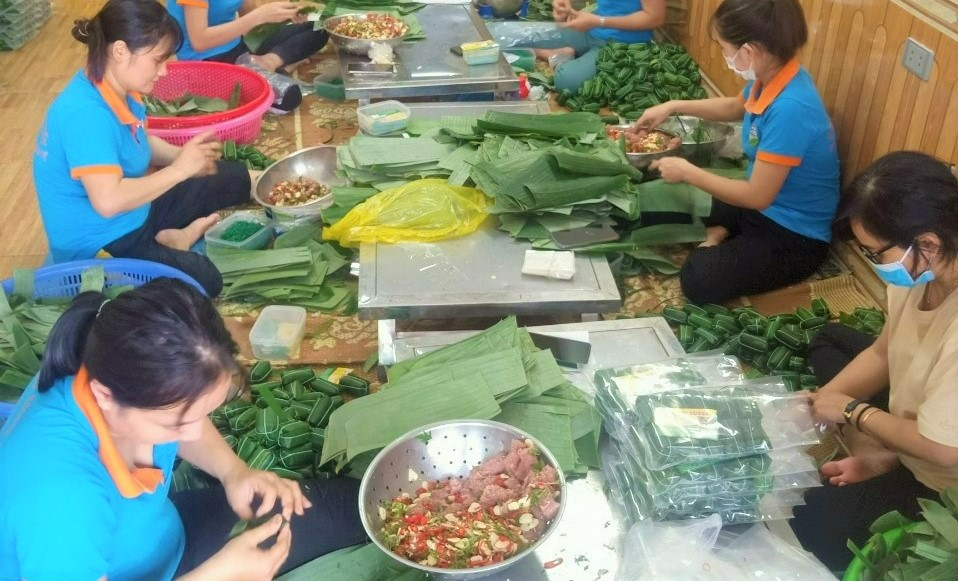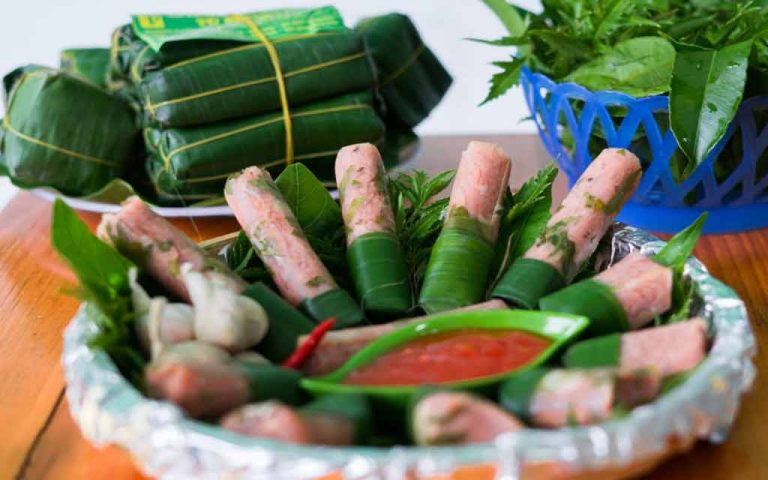 Mr. Thang shared, "nem chua" is a dish made with great feats, to get a delicious spring roll is not simple.
The main ingredient for making spring rolls is lean pork, the meat must be flexible, fresh and delicious. After cleaning, the meat is ground or pounded, and the pork skin is cleaned, boiled, thinly sliced, fragrant rice or roasted corn is mixed with many other spices.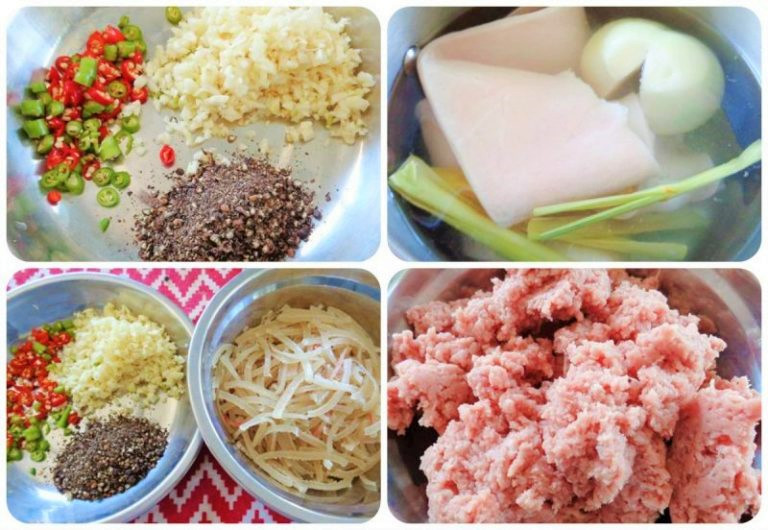 In addition, fresh banana leaves used to wrap spring rolls are one of the equally important materials. Banana leaves must be banana leaves, washed, dried and then shredded to suit each spring roll.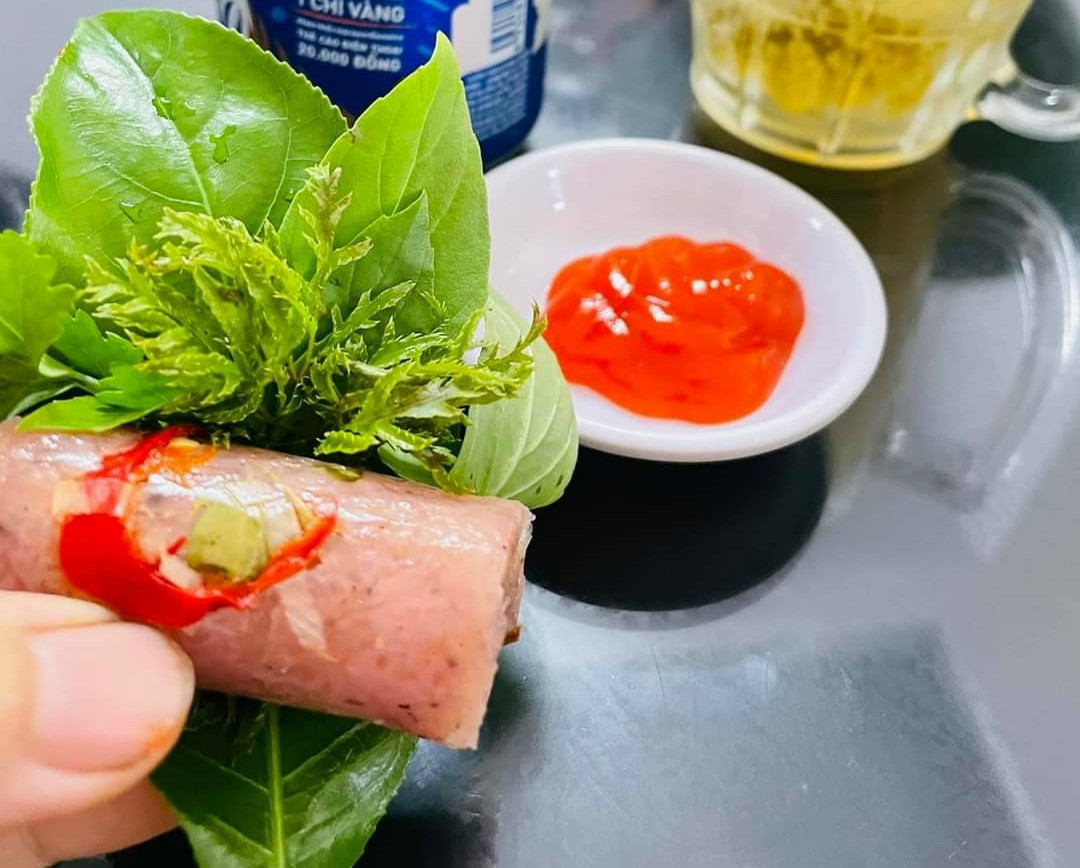 After preparing the main ingredients, starting the wrapping process, from the ready-made ingredients that are washed into pieces, the packer adds a few slices of chili, garlic and a few cloves leaves to make the spring rolls have a unique flavor. characteristic aroma.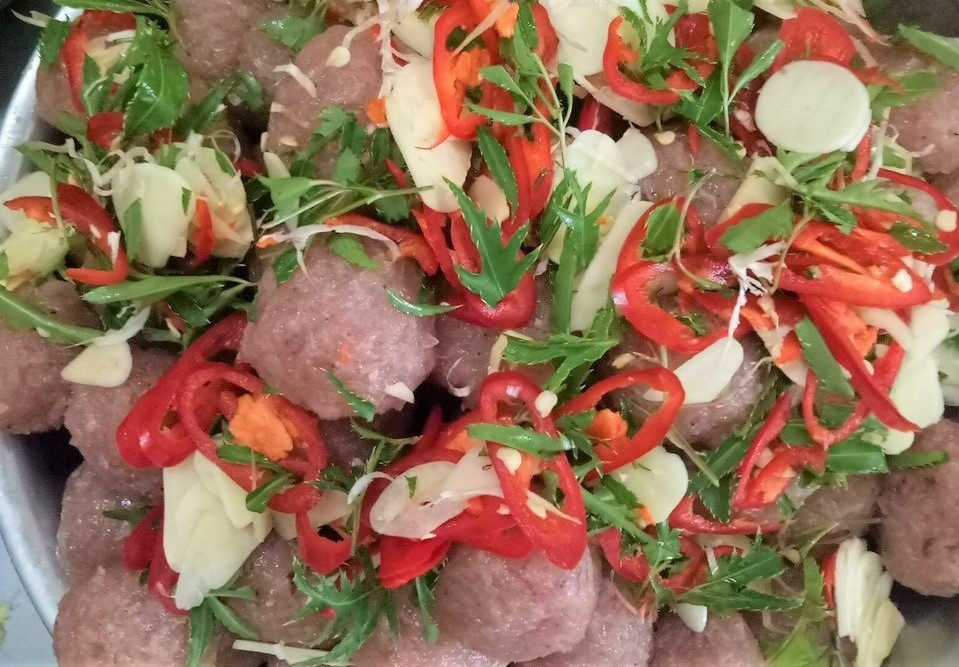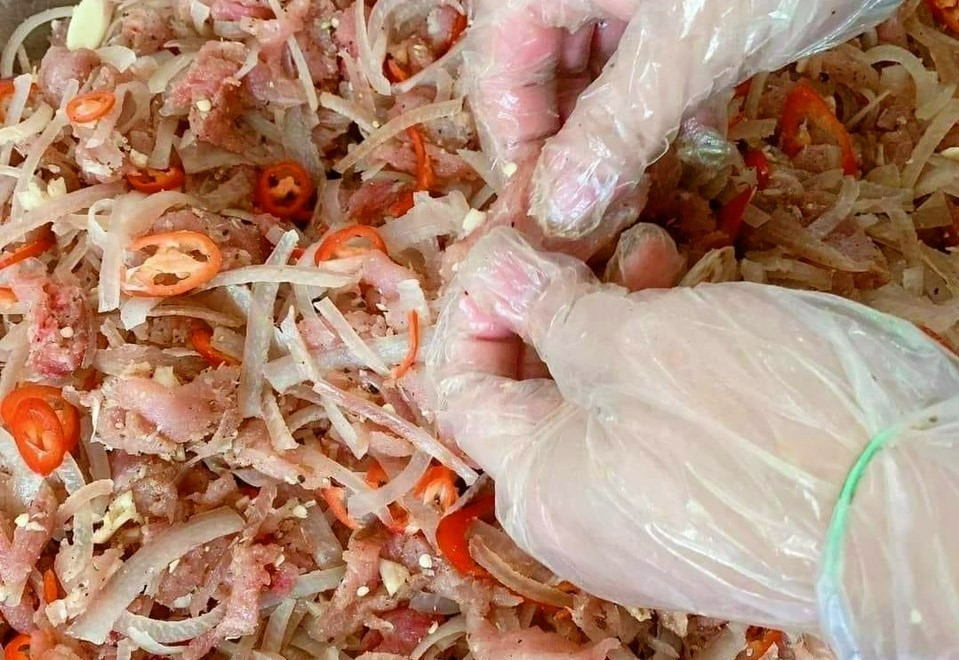 "The most important process of making spring rolls is the processing of ingredients, whether spring rolls are delicious or not depends on the preparation method, as well as the incubation temperature, one day in summer, and usually 2 days in winter. After ripening, ordinary spring rolls can only be stored for about 3 to 5 days. But spring rolls are preserved and vacuumed for 10 to 15 days, so it is very suitable for guests to take away as gifts and travel," Thang shared.
Currently, in Thanh Hoa city, there are many famous spring rolls production facilities such as Sinh Tuyen, Thanh Son, Cay Da …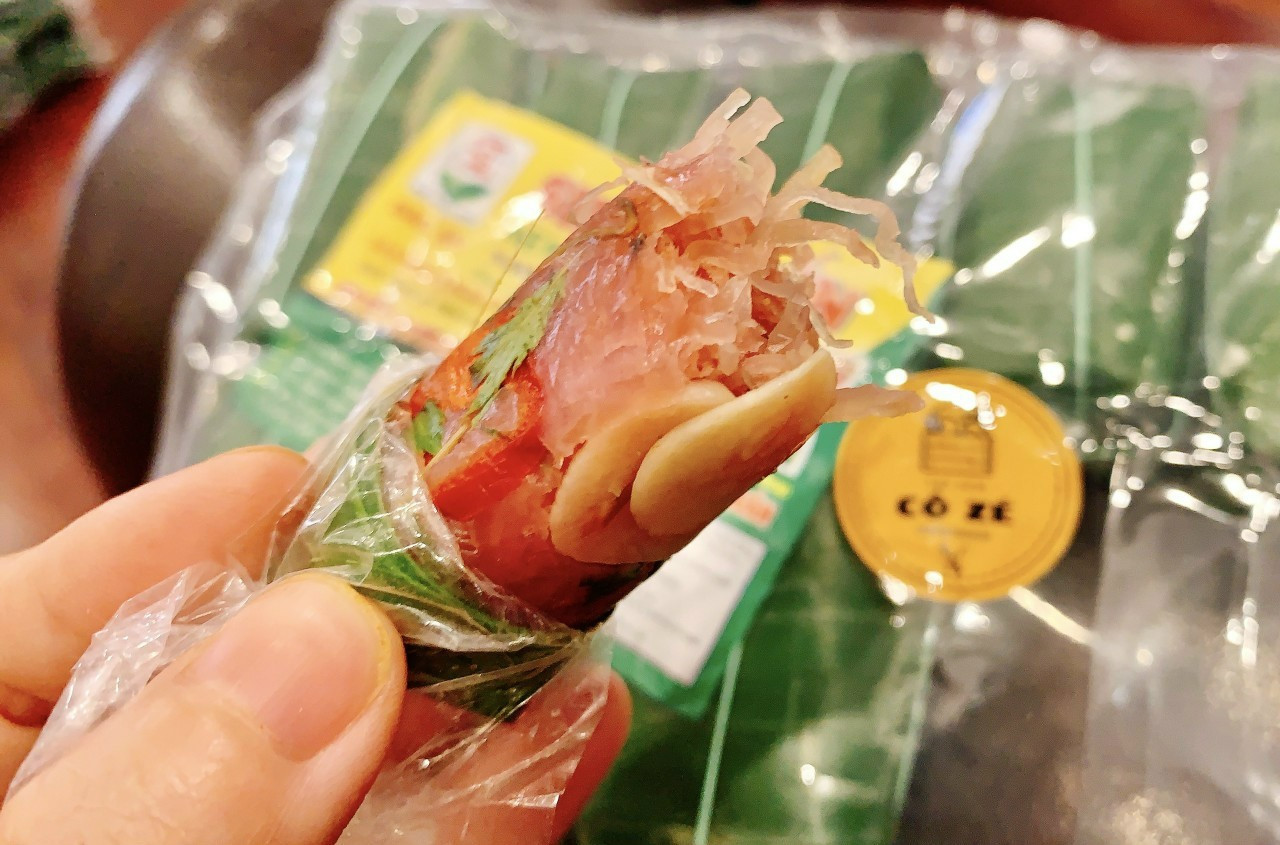 According to the people who make spring rolls here, the specialty must be built with prestige and quality. Therefore, the processing stages must be absolutely clean.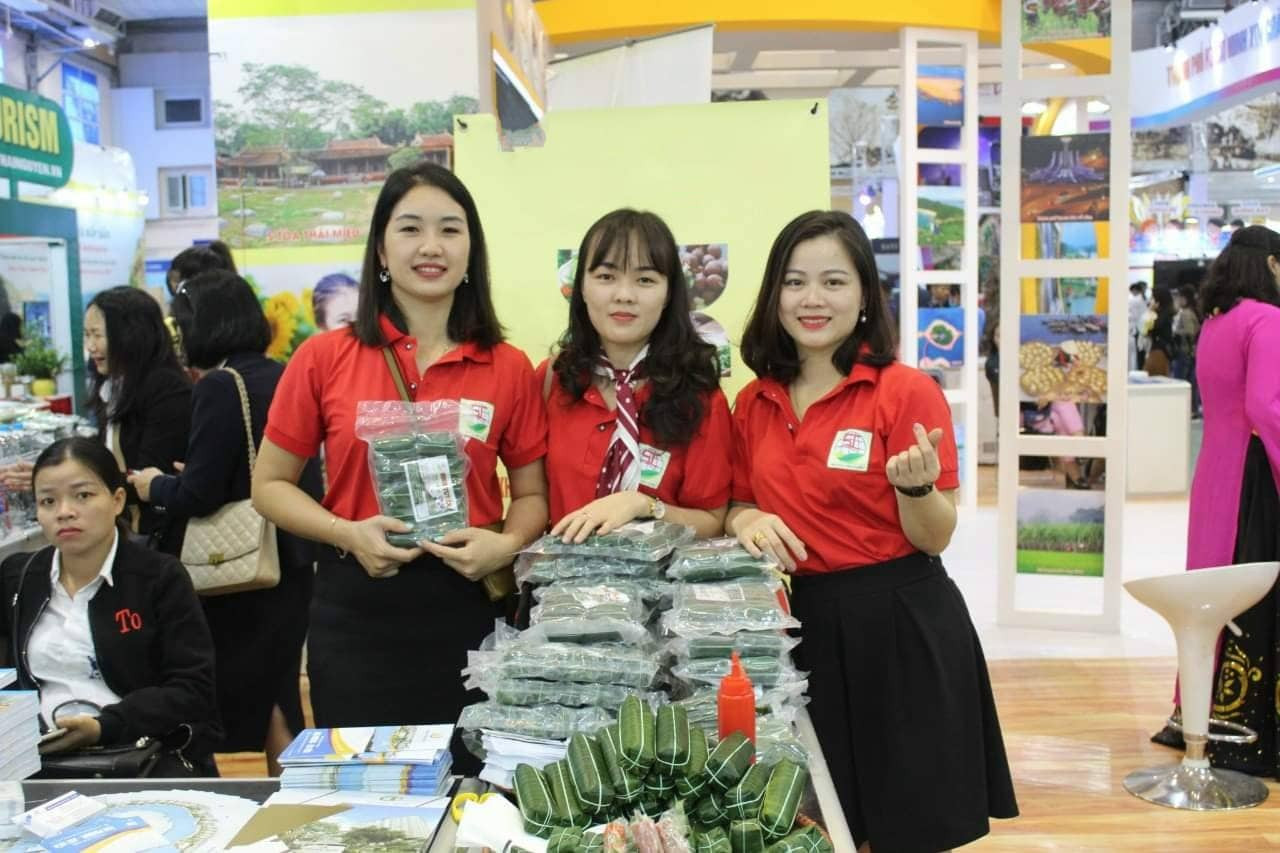 In the tourist seasons and holidays, the spring rolls production facilities mobilize a few dozen workers to work day and night, still not enough goods for customers to order. Like Mr. Thang's family, there are nearly 30 workers, on average, they can do about 10 thousand pieces per day, in the tourist season the number is up to 25,000, but still not enough goods for customers.
Le Duong