As a result, concerns about a new conflict between the US and China are growing. But as the economist William H. Overholt has pointed out, the world has now changed: modern weapons have become so dangerous that gaining power through conquest is no longer the only option. . Instead, the path to global domination is economic. And a strong economy depends on capable infrastructure.
US President Joe Biden's announcement last week of a $2.3 trillion infrastructure development plan is a stark acknowledgment of this changed practice. The stated goal of America's most far-reaching spending plan in at least half a century is to reshape the economy and deal with China's rise. And it's mostly through building roads, highways, electric vehicle infrastructure and the like, rather than developing warships, fighter jets, and missiles.
That is what, according to Bloomberg news site, will bring the competition between the US and China for global leadership in the 21st century to a new turning point. It will not end up like the Cold War between the US and the Soviet Union, no matter how many billions of dollars in President Biden's spending plan can survive a divided US Congress.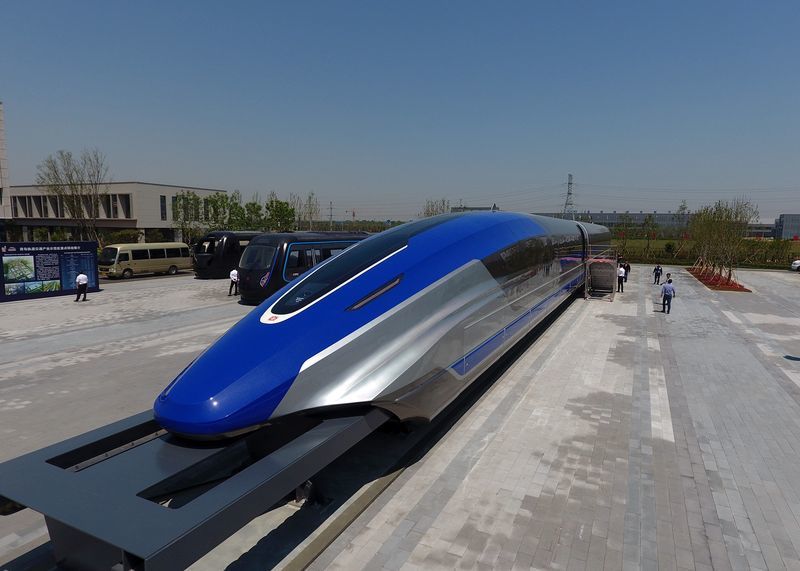 China is developing a high-speed maglev train with a maximum speed of nearly 600 km/h, while the US still uses Amtrak trains. Photo: Visual China Group
As Bloomberg's recent analysis shows, when it comes to infrastructure, the US is slowly being caught up by rivals. In less than a decade, China has built a high-speed rail network larger than the rest of the globe. The country is also a world leader in green energy, and is starting to build a 5G telecommunications network.
In addition, many of China's assertive moves in recent years, from its massive naval build-up to its territorial disputes with most of its neighbors, have stemmed from its belief that believes that America and the rest of the West are waning, and that China's best days are fast approaching.
However, President Biden's historic effort could change China's calculus. The new US president's infrastructure rebuilding plan, which some call Great Society 2.0, is expected to rejuvenate the economy and put America back in the race.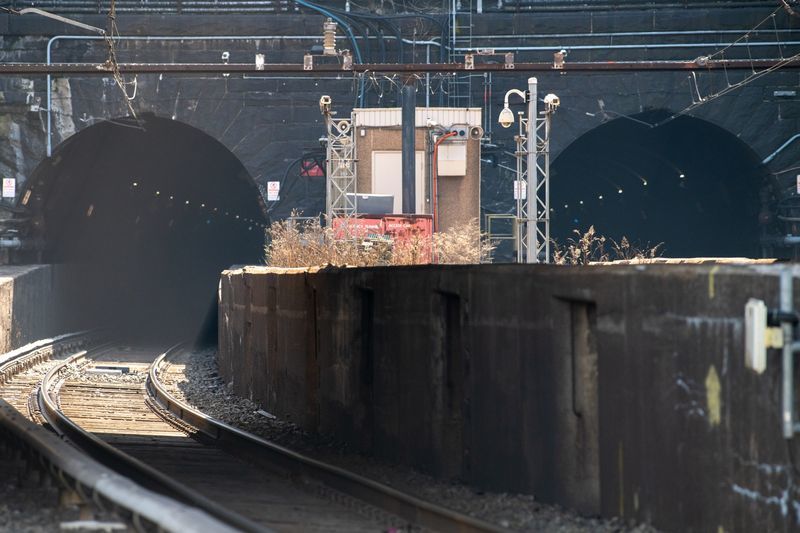 There is currently no replacement plan in case the old train tunnel connecting New York state and New England is closed. Photo: Bloomberg
For a long time, America's way of competing with China has been putting it ahead rather than catching up to its pace. Many politicians in Washington find it much easier to blame Beijing for America's ills than to fix run-down airports, dilapidated schools and pothole-filled highways. But the more the US tries to put China down, the more China tries to achieve "autonomy" in the industrial field, and the ultimate loser is still the US.
President Joe Biden's plan, if implemented, could push the US to compete more effectively with China, thereby easing the anxiety of the American people and the tension between the two countries. The prospects for cooperation between the US and China in areas such as climate change have also improved.
In addition, an economically stronger America would also be better able to forge the international alliances needed to repel China's provocative behavior at home and abroad.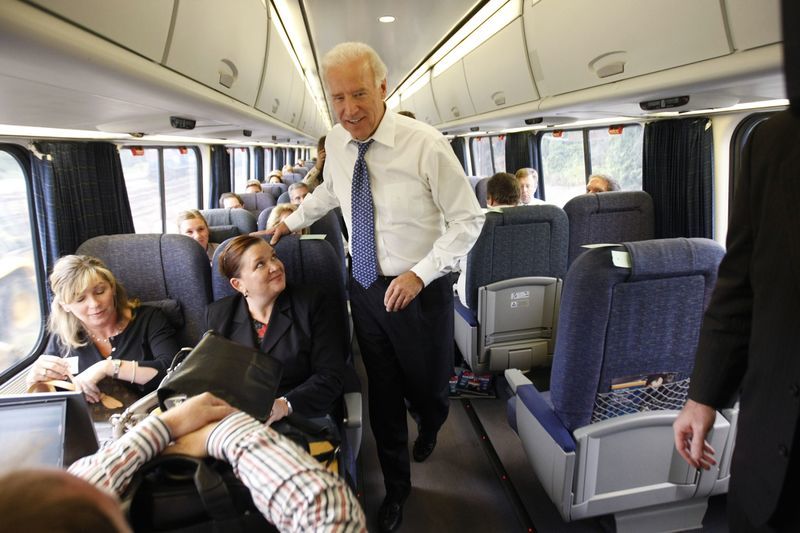 Mr. Joe Biden, when he was a US Senator, on a high-speed train of Acela Express in 2008. Photo: AP
According to Bloomberg, 2021 is seen as a turning point for the US, with Goldman Sachs forecasting that the country's economy will grow by 8%, surpassing China for the first time in decades. In fact, the boom in U.S. productivity is still peaking, thanks to advances in technologies the country still leads like gene editing and artificial intelligence. These advances have contributed to groundbreaking applications, such as the production of vaccines using the mRNA method.
This news site said that a future in which China is the largest economy in the world is not inevitable. And while US-China relations are still likened to "a minefield of explosive issues," as the Wall Street Journal puts it, this rivalry has just entered a decisive new phase. And this is the first time in years that the advantage is in favor of the United States.
Vietnamese-English

Biden's policy forecast in Southeast Asia
Whether the Southeast Asia policy of the new US President Joe Biden is successful or not, is believed to be beyond Washington's ability to deal with China.
Biden's Bold Ambition
What President Joe Biden did in his first days in office shows that his great ambition is to revive America, while improving America's position in the increasingly fierce competition with China.