According to CNN, Mr. Biden has clearly set a timeline for a return to life as usual, but there is no guarantee he will.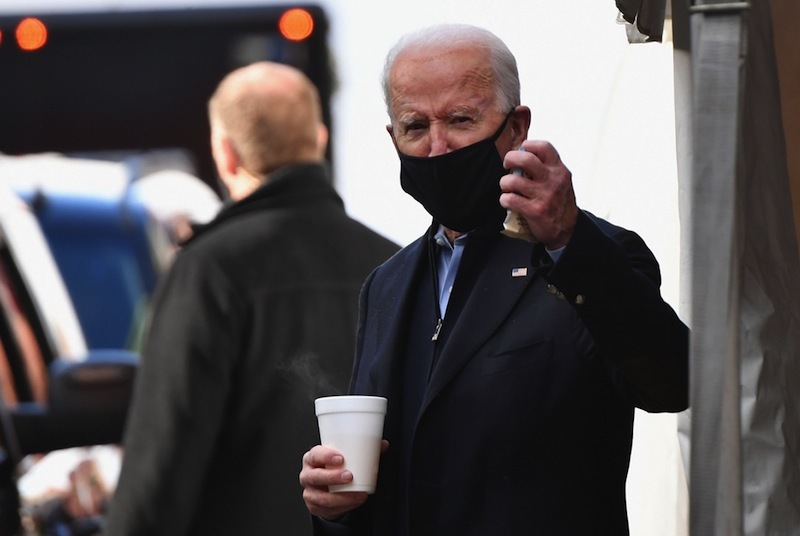 Photo: AP
If the new President is successful, January 26 will be remembered as a turning point in the US fight against Covid-19. If he fails, his credibility will take a big hit, sending the pandemic crisis into another fall and winter, and hampering his agenda in many other areas.
To demonstrate his ability as President, Mr. Biden has sought to galvanize the action of local, state and federal governments into a unified national effort, which has been lacking in recent years. over when the US faced a pandemic that happened only once in a century.
"For a country that is waiting for action, let me be clear on this point: Help is being worked on," President Biden said on January 26, after he announced the purchase of an additional 200 million. more doses of the Covid-19 vaccine and ramping up its distribution to states in the coming days.
In some ways, Biden's pledge contains a political trick, since there won't be a vaccine supply anywhere near the level required by states in the short term, and he acknowledged the number of cases. deaths could reach half a million next month.
The January 26 announcement was also administrative and political. It provides a rare spiritual boost after nearly a year of lockdowns and social distancing, with families divided and suffering from illness, especially during the bleakest winter days.
"Assuming we can immunize 300 million people in the summer, lives change dramatically and we get out of the situation we're in where the pandemic is dominating our lives," CNN said. quoted Dr. Ashish Jha, dean of the Brown University School of Public Health.
Mr. Biden's series of positive actions to prevent Covid-19 since he took office may create a sense of urgency in Congress, as many Republicans do not accept the bailout that is key to speeding up. Covid-19 vaccination campaigns.
The governors were particularly pleased when White House coronavirus coordinator Jeffrey Zients said they would be notified three weeks in advance of the vaccine availability, allowing them to schedule and staff the batches. vaccination. Mr. Zients also said states will receive 16% more distribution next week.
According to CNN, in the next few days, everyone will see if the above calculations are correct or not.
There was no comment on President Biden's announcement of the purchase of an additional 200 million doses of the vaccine by Pfizer-BioNTech or Moderna, which have acknowledged receiving emergency authorizations for their vaccines.
In making his optimistic statement on January 26, Mr. Biden cautiously curbed expectations, warning: "We're not going to get caught up in this mess overnight. And it's going to take a lot," CNN reported. months for us to turn the tide."
These words illustrate the degree of political danger inherent in making timetables and making forecasts about a pandemic that is extremely complex and unpredictable, especially in the context of development and distribution efforts. Vaccines are racing against virus variants.
And Mr. Biden's commitment – following criticism that his promise to distribute 100 million doses of a vaccine in his first 100 days in office was a lack of ambition – depends on many other factors beyond his control. his direct.
Experience shows that the availability of a vaccine does not mean that the pandemic is under control. However, the White House argues, its strategy is a big improvement over the half-hearted approach of the Trump administration (letting states solve their own problems).
In addition, potential production, supply, transportation, and logistics problems in local areas could also affect Biden's timetable, potentially discrediting his new boss. The White House.
Thanh Hao

The 'father' of the Covid-19 test method with saliva has died
Dr Andrew Brooks, a key figure in the invention of the first Covid-19 test using saliva, has died at the age of 51.

The US sets an unprecedented goal, the UK hits the 'sorrowful' milestone due to Covid-19
US President Joe Biden has just set a goal of 300 million Americans, or 90% of the country's population, to be vaccinated by the end of summer 2021.