Bac Ha White Plateau Festival in the summer of 2022 will take place from June 4 to 12 with the theme "The 15th White Plateau Horse Hole Race" with many unique and attractive activities.
After a period of hiatus due to the epidemic, this year's White Plateau Festival in Bac Ha was held with the theme "The 15th White Plateau Horse Hoof Race", bearing the sound of a traditional horse racing tournament with a long history. For hundreds of years, it has been elevated to the unique multicultural color festival of this highland.
The opening ceremony of Bac Ha White Plateau Festival 2022 was held at Hoang A Tuong mansion, Bac Ha town, Bac Ha district, Lao Cai province on June 5, attracting thousands of visitors.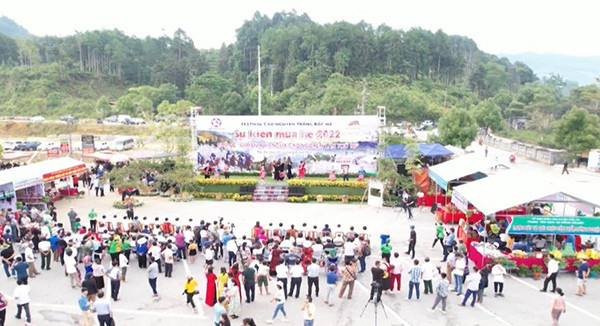 Within the framework of the program, the 15th Open Traditional Horse Racing Tournament was held with 64 jockeys from many localities in Lao Cai province and some jockeys from Ha Giang and Tuyen Quang.
After the qualifying round of the horse race on the morning of June 5, the final round will be held on June 12 at Bac Ha District Center Stadium. During the tournament, the district also organizes cultural exchange activities, with many performances by folk art troupes from your province, in the evenings at Bac Ha's Cultural Market.
According to Mr. Hoang Van Khoa, Vice Chairman of Bac Ha District People's Committee, over the past time, the Covid-19 epidemic has had a significant impact on tourism activities of Bac Ha district in particular and Lao Cai province in general. After the Covid-19 epidemic was controlled, the vaccination was covered, tourism activities of Bac Ha district as well as Lao Cai province returned to normal, tourists came to visit and experience tourism activities. vibrant, safe.
"This is an opportunity to promote new tourism products and preserve, preserve and develop tangible and intangible heritages of ethnic minorities in Bac Ha district to tourists inside and outside the district through chain of events of the festival" – Mr. Khoa said.
Bac Ha White Plateau Festival 2022 will take place until the end of June 12 with many other attractive events such as: Experience Tam Hoa plum picking, explore historical sites of Bac Ha Temple, Bac Ha Fort, visit the Garden Hoang Thu Pho ancient tea, thousand-year-old heritage tree in Coc Ly, experience camping, horseback riding, watching the sunset, sunrise on the top of the most poetic Na Hoi mountain in Bac Ha district…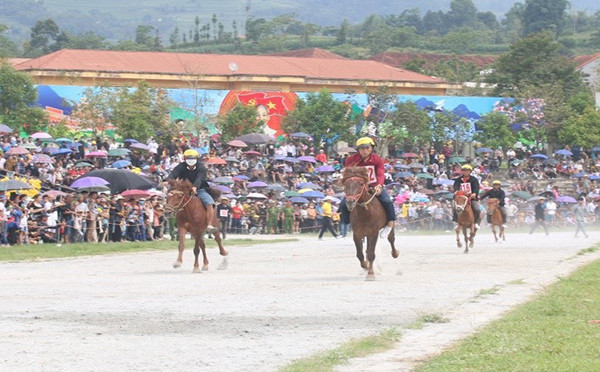 Besides the main activities, the festival also has many auxiliary activities such as: Cultural exchange activities with performances of folk art troupes of Xin Man district, Ha Giang province and Si Ma Cai district at the yard. night market on June 4 and June 11; Performing arts and traditional costumes of ethnic groups in the evenings from June 6 to 10 at the stage of Bac Ha Night Market – Cultural Market. In addition, visitors can also experience, visit and discover the unique culture of ethnic minorities at Bac Ha Cultural Market on June 5-12.
In the framework of the event, there is also a Trade Fair taking place from June 4-12 at the area in front of the gate of Hoang A Tuong's residence and the road from Hoang A Tuong Palace to the Center of Culture, Sports and Communication; Seminar to promote, advertise and call for investors in the tourism sector in Bac Ha on June 11…
MM