Being kicked out of the door by his future father-in-law, the young man went to a neighbor's house to find out that his fiancée had become a grandmother for several years.
Xiaoding is 29 years old this year, in Xinxiang, Henan, China. Through matchmaking, he became acquainted with a woman named Cheng Momin (28 years old).
Since he was eager to get married, Xiaoding mustered up the courage to propose to his girlfriend after several dates. Unexpectedly, Cheng Momin agreed immediately and asked for a wedding gift of 100,000 yuan (about 350 million VND). She also asked her boyfriend to give her cash instead of a bank transfer or buy a wedding gift.
100,000 yuan is not a small amount, but this is also the common price in the locality, so Xiaoding immediately went to the bank to withdraw money and give it to his girlfriend.
On the day of receiving the money, Cheng Momin was very happy, she shyly placed a kiss on the boy's lips. But that happiness did not last long for Xiaoding. A week later, his girlfriend again asked him to give him another 108,000 yuan in cash.
This request is beyond the ability of the Xiaoding family. So his parents contacted Cheng Moumin and asked her to explain. Cheng saw that the groom's family did not want to spend more money, so he blocked contact with these people.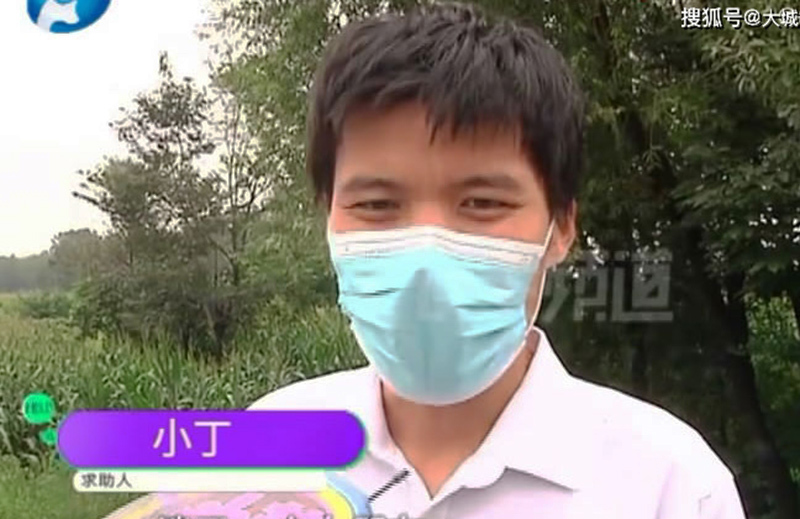 Xiaoding was very upset when he discovered that he had been cheated.
To get an explanation, Xiaoding and his family made every effort to get to Cheng Momin's house. But when they arrived, she avoided them. Cheng's father did not receive Xiaoding. He also took a brick and chased Xiaoding out the door: "Go find him and ask, don't bother me."
Seeing that his future father-in-law was somewhat emotional, Xiaoding had to temporarily withdraw from the house, turning to the neighbors to find out what was going on.
The neighbor was initially reluctant to talk to Xiaoding, but when he saw the poor boy, he revealed the truth. This person said Cheng Momin is 38 years old this year, not 28 years old.
Furthermore, Cheng Momin has a daughter. The daughter is also married and has a small child. Cheng has been a grandmother for several years now.
Xiaoding was dumbfounded after listening. He felt that he had been spectacularly tricked, so he sought out the matchmaker to find out. But the matchmaker refused to take responsibility. She said, her job is to introduce people, while finding out and deciding to get married is up to the guy.
Finally, thanks to the reporter's help, Xiaoding was able to contact Cheng Momin. But when the call was just connected, hearing Xiaoding's voice, Cheng Moumin quickly hung up.
Xiaoding decided to bring the matter to the law, asking the court to reclaim the money for his wedding gift.
Currently, the case is still being considered by the court. However, this is also a lesson for the impatient and gullible.
Advice for young people when looking for a partner to marry is that in addition to paying attention to the behavior of the other person, the subject's parents and living environment are also two factors that need to be considered.
Linh and Giang (According to sohu)

Two women in lingerie kneel on the street controversial
When understanding the situation, many people were moved and sympathized with the actions of the two women. However, many people still strongly condemn this practice.