After the slip, the boy plunged a total of about 21 meters but miraculously survived.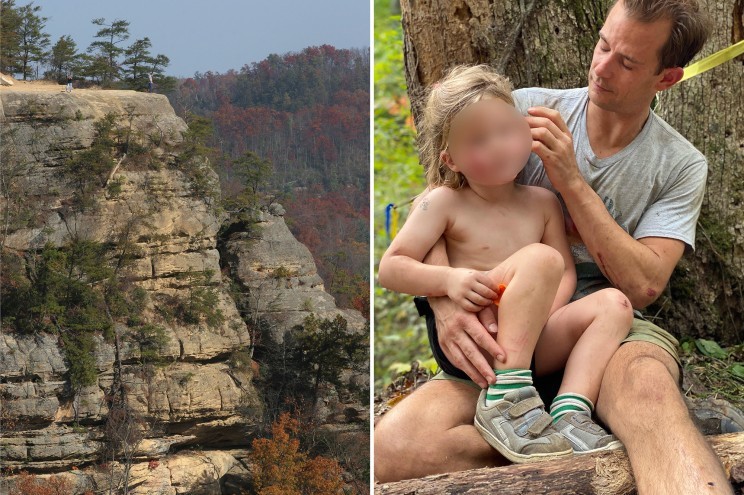 The Kentucky Fire Service has recounted the incredible survival of a 4-year-old boy who fell from a height of 21 meters into a canyon.
The Kentucky (USA) rescue team was amazed about the case of a 4-year-old boy falling into a 21-meter-high canyon.
"At just over 2 p.m. today, the Wolfe County Search and Rescue Team (WCSART) launched a miraculous mission," WCSART wrote in a Facebook post describing the October 15 accident in the Forest. Daniel Boone Country.
According to the post, the unnamed boy was said to be hiking with his parents near Princess Arch in the Red River Gorge when he slipped and "fell off a cliff".
After a terrible slip, the boy is said to have plunged a total of 21 meters and hit many sharp cliffs.
Fearing the worst, the boy's father immediately jumped down to pick him up and carry him down the mountain, across a suspension bridge, before meeting emergency crews on local Highway 715.
Miraculously, the boy was unharmed, only suffering "scratches and bruises", the Facebook post read.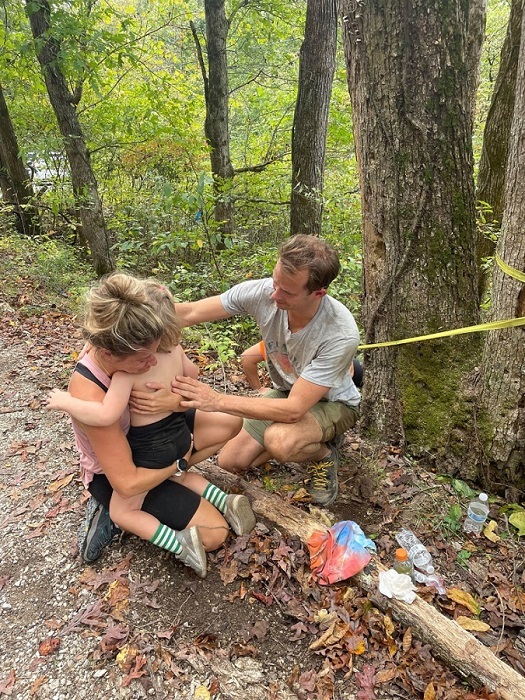 The boy was barely injured apart from a few scratches and bruises.
The fall did not seem to affect the boy's spirit. WCSART said the boy "talks a lot" and is "very interested in superheroes", but the post added that "the only superhero present was him".
After being examined by doctors, the boy was fortunate to be discharged from the hospital almost completely unharmed in the care of his parents.
His incredible survival story has left many social media users stunned. "A miracle in Gorge," wrote one amazed.
Another commented: "Definitely a miracle and also a reminder for those hiking with kids. Just a little carelessness can have incalculable consequences."
Many others praised the father for his brave act: "His father is also a big superhero!".
"Very good, young father!" – wrote another. "He didn't hesitate to climb down the mountain as fast as he could and bring the boy back to safety."
This is not the first time a boy has miraculously escaped death. Last week, a boy in China was run over by a combine harvester but was barely injured.
Dang Duong (According to NY Post)

'Unsinkable' woman miraculously survives three times in the ocean
There was a woman who survived the Titanic crash of the century. Not only that, but she also survived two other terrible shipwrecks to finally retire and live until the age of 84.