The young Zanziman Ellie, famous for living in the jungles of Rwanda, is now attending a school for special children.
"Tarzan" Zanziman Ellie is a man who fled his home in Rwanda to live in the jungle and became famous after a documentary about his life aired on YouTube last year.
Zanziman Ellie was born in 1999 and was shunned and teased by the community because of her special appearance – which was affected by microcephaly and mental retardation. Zanziman was once denied admission to school on the grounds that he did not have the mental strength to concentrate in class.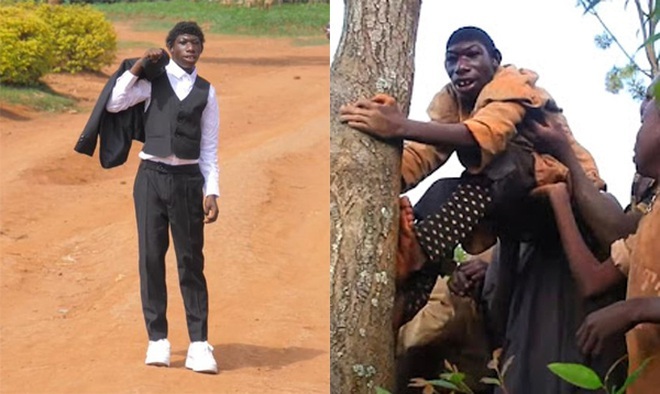 Zanziman went to school.
After becoming famous online, there were enough donations for Zanziman to go to a school for special students.
Afrimax TV has set up a GoFundMe page, accepting donations from viewers around the world in the hope of helping Ellie and his mother build a better life. Ellie is now able to attend a school for children with special needs at the Ubumwe community center in Gisenyi, Rwanda.
In the new images, the "forest man" can be seen wearing a neat uniform and going to school and meeting friends. Ellie's mother said: "My son is leading a good life. Kind people have built us a home… My sadness has been relieved."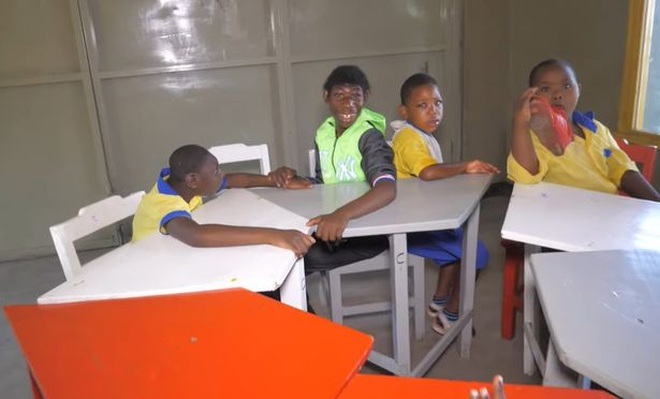 "Forest Man" and classmates.
Ellie is now a celebrity as people constantly recognize him on the street and ask to take pictures with him. The young man's life has changed dramatically since the documentary about him was released and attracted attention.
"All my child does is run. When he sees people, he runs away from them. Wherever he runs, I have to follow. All week we can run hundreds of kilometers. If I don't run after him. my baby, he probably won't come home," Ellie's mother once shared.
The Savannah News reported in November last year that: "From consultation with medical professionals, we have determined that Zanziman has microcephaly. Maybe Zanziman doesn't really like living in the woods but just is trying to run away from a daily crowd of teasing him that forces him to do things he doesn't like."
According to Dan Tri

Disabled boy just likes to live in the jungle in Rwanda
Intellectually handicapped since birth, this young man leads a different lifestyle.